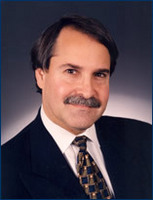 Beverly Hills, CA (PRWEB) January 12, 2009
For cosmetic surgery, Beverly Hills residents can turn to the skilled hands of Dr. Jay Orringer at the Renaissance Medical Center for Aesthetic Surgery.
Two decades ago, Dr. Orringer first learned the fine skills of microsurgery. Since then, he has translated the acquired dexterity and technical skills to cosmetic procedures such as body contouring, tummy tuck, liposuction, breast lift and face lift. Beverly Hills and Southern California patients in general, desire this attention to detail. Although each individual is unique with specific goals, Dr. Orringer realizes that a desire for an optimally aesthetic and natural result is common to every procedure.
For those who want to look younger and more refreshed for summer in Beverly Hills, face lift surgery is an option. The lift will tighten the facial muscles, as well as repositioning and removing excess tissue from the neck and lower portion of the face. It can also be combined with other procedures such as eyelift or brow lift to achieve a more complete facial rejuvenation.
Aging is a fact of life, but that doesn't mean that a healthy individual with a great attitude can't look more on the outside like she feels on the inside. Improving the hanging neck and facial soft tissues and drooping brow, as well as reducing the excess soft tissues around the eyes, can make for an appearance that more closely matches the person's actual attitude. Similarly, improvement in body contour at any age can make a great difference in how an individual feels about herself.
Stubborn fat around the abdomen, arms and even the neck can make a person feel less attractive. She may not be able to wear a particular style of clothing that she may want to, and going to the beach or pool may be uncomfortable and even embarrassing. Because of this, a person may shy away from certain social situations. Dr. Orringer works with the patient to discuss these issues and to possibly contribute to some improvement in body image and self-confidence with liposuction, tummy tuck, thigh lift and other techniques of body contouring.
In Beverly Hills, liposuction is a popular procedure and Dr. Orringer offers several techniques. Each patient experiences a private consultation where he evaluates the patient's unique situation and goals. The more traditional suction-assisted method uses small cannulae inserted into the treatment area which then remove excess fat. The tumescent technique uses the same cannulae, but a local anesthetic and adrenaline solution is injected into the site, which helps reduce discomfort and blood loss. Ultrasound-assisted liposuction uses ultrasonic waves to break up the fat that is to be vacuumed out. Some believe that this technique creates a smoother and possibly slightly tighter appearance than traditional liposuction alone. Body contouring procedures, including liposuction, tummy tuck, thigh and lower body lift are among the many cosmetic surgical options that Dr. Orringer offers to his patients.
Dr. Orringer comments, "When a patient presents, it is because she feels unhappy with some particular aspect of her appearance. It is my job to assess what that source of unhappiness is and how, through extensive discussion and evaluation, I might improve it. While cosmetic surgery will likely not improve outside personal factors that contribute to life's problems, it may change specific physical features that have been a long-time source of discontent. It is my goal to compassionately and individually assess those physical characteristics and determine how they might be improved. A truly caring dialogue regarding individual unique concerns is the first step to cosmetic improvement."
Dr. Orringer is board certified by both the American Board of Plastic Surgeons and the American Board of Surgery and is a Fellow of the American College of Surgeons and is fellowship trained in microsurgery. He is the founder of the Renaissance Medical Center for Aesthetic Surgery in Beverly Hills, which is where his office is located. He has been recognized in Guide to American's Top Plastic Surgeons, Guide to America's Top Surgeons, and Guide to America's Top Physicians. He was also recognized as one of Southern California's Super Doctors as featured in Los Angeles Magazine. For surgical procedures, he utilizes a beautiful, fully-accredited surgery center. Its staff is dedicated to the goal of a top quality cosmetic surgical experience. For post-operative recovery, Dr. Orringer's patients undergoing more major cosmetic procedures typically spend one or two nights at the Serenity Postsurgical Aftercare Retreat. Here, patients can maximize their early recovery in a warm, comfortable hotel-like room while receiving fine post-operative care from the staff of caring, experienced nurses.
For more information for cosmetic surgery, Beverly Hills, visit Dr. Orringer online at drorringer.com.
###