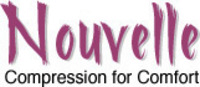 Our vision is to offer a completely comprehensive, detailed resource for our partners, distributors and customers. Dawn Cover
Virginia Beach, VA (PRWEB) December 18, 2012
Nouvelle, Inc., one of the world's premiere manufacturers of plastic surgery recovery garments, is pleased to announce new additions to its recently-expanded Web site, further strengthening online tools for customers, distributors and partners. Enhanced features include:
Distributor/Partnership Announcements
Press Releases
Interactive Blog
Comprehensive Product Descriptions
Downloadable Fact Sheets
Photo Gallery
Testimonials
"Our vision is to offer a completely comprehensive, detailed resource for our partners, distributors and customers," said Dawn Cover, president of Nouvelle, Inc. "We're continually adding new features and expanding the depth of product information, because the market for post-surgical supplies and recovery products is continually evolving."
Nouvelle, now in its eighth year of business, continues to prosper through its unique approach to customer care. "We were blessed early on with a loyal customer base, and orders for our garments are largely through word of mouth," notes Cover.
Prior to launching Nouvelle, Cover devoted extensive resources to product research and development. Through her leadership and 20 years experience in the industry, the company offers one of the largest selections of quality compression wear in the industry.
Four key features differentiate its products from those acquired through retail establishments:
1. Variety
Nouvelle offers an endless assortment of surgical garments for every procedure, including abdominal girdles, abdominal binders, augmentation bras, and full body suits. The company also features a full line of 2nd stage garments for women and men of all shapes and sizes. All products are latex and formaldehyde-free and proudly manufactured in the USA. A seasoned design and manufacturing team is ready to create custom garments on a moment's notice if a customer needs a specific item not typically available.
2. Fabric structure
Featuring four-way stretch and memory, each garment can withstand numerous washes, endure extremely long wear times, and miraculously retain original shape and quality. All designs have been through rigorous testing and meticulous scrutiny to ensure complete comfort and enhanced efficacy of every angle, seam and compression area.
3. Beauty and craftsmanship
Nouvelle designs have a reputation for beauty. Glance through the online catalog at nouvelleinc.com for a sampling. Nouvelle garments offer distinctly soft, silky textures so comfortable against sensitive surgical areas, you may be tempted to continue wearing them long after healing. The company uses only the finest fabric available, and hand-inspects each seam and stitch to ensure garments are soundly, solidly constructed.
4. Comfort.
Realizing post-operative healing stages can be uncomfortable, Nouvelle has paid particular attention to every conceivable way the fabric touches the skin. Stitches are constructed so they are perfectly flat, so as not to aggravate incisions. Zippers and hook and eye closures are never in danger of contacting the skin. Not a single design uses metal wires or stays.