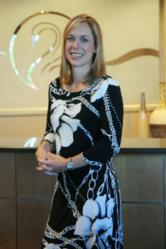 It will be rewarding to be a part of the stewardship for these research programs. I look forward to seeing the results of the surgeons involved
Atlanta GA (PRWEB) February 27, 2013
Dr. Amy Alderman of Swan Center for Plastic Surgery was recently selected chair of The Plastic Surgery Foundation's grant review committee for 2013. The committee is responsible for funding research in the field. This is her second year leading the committee.
The applicants will have demonstrated the potential for excellence in both researching and teaching. The priority will be given to senior residents, fellows, or faculty who have completed residencies or fellowships within four years of the application receipt date.
"It's a great honor to be chosen as the chair of this committee," said Dr. Amy Alderman. "I'm looking forward to awarding grants to worthy plastic surgeons so they can conduct exciting research projects."
Submission of proposals were due January 15, 2013, and the committee will decide on the recipients by Spring 2013.
Dr. Alderman herself was a recipient of grants from the PSF in 2007 and 2010. In 2007, she was awarded a $50,000 grant for her project "Breast Reconstruction Decision Making & Outcomes in African-Americans." The project aimed to improve access to surgical reconstruction for breast cancer patients, especially those in underserved populations. Her research determined that the two main reasons why women did not undergo breast reconstruction were that they were not informed of their options and they were not referred to a cosmetic surgeon for reconstruction. The research showed that 7 out of 10 breast cancer patients were not even told about reconstructive options.
"The research was important to educate breast cancer patients about the choices they had in terms of reconstruction," Dr. Alderman. "The grant helped make that research possible, and I look forward to helping another researcher discover new truths that will help patients across the country."
"It will be rewarding to be a part of the stewardship for these research programs. I look forward to seeing the results of the surgeons involved," continues Dr. Alderman.
Dr. Alderman has a vast array of qualifications that she brings to the position of chair. She graduated summa cum laude from Birmingham-Southern College. She graduated valedictorian from her medical school class at the University of Alabama-Birmingham. She received early membership into Alpha Omega Alpha, the National Medical Honor Society. She completed her plastic surgery residency at the University of Michigan at Ann Arbor, where she also earned a master's degree in public health.
After completing her training, Dr. Alderman joined the teaching staff as an associate professor at the University of Michigan. She served as the director for the university's cosmetic surgery program. Her clinical focus was in breast reconstruction and cosmetic surgery. She was involved in resident education and was a highly accomplished researcher in the field of breast surgery, receiving grants from The National Cancer Institute, The Robert Wood Johnson Foundation, and The Plastic Surgery Educational Foundation.
Dr. Alderman now works as a board certified plastic and reconstructive surgeon. Her work with the Swan Center is nationally renowned. Dr. Alderman's patients appreciate her personalized, collaborative approach to educating them and picking the cosmetic procedure that is right for their unique needs.
Swan Center for Plastic Surgery is located at 4165 Old Milton Parkway, Suite 200, Alpharetta, GA 30005. For more information about their procedures or about Dr. Alderman, call (770) 667-0904 or visit their website at http://www.swancenteratlanta.com.
About Swan Center for Plastic Surgery:
As a leader in the aesthetic industry specializing in surgery of the breast, body and face, the Swan Center for Plastic Surgery's on-site operating facility, Alpharetta Aesthetic Center, is accredited by the Joint Commission on Accreditation of Healthcare Organizations (JCAHO). The Joint Commission is an independent, not-for-profit organization and is the nation's oldest and largest standards setting and accrediting body in health care, focusing on patient safety and quality of care. The Atlanta plastic surgeons at the Swan Center are board-certified by the American Board of Plastic Surgery, among a multitude of further professional accomplishments.