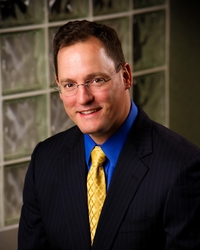 I am proud and excited to be working along two of Colorado's top surgeons, Dr Randolph Robinson and Dr Jeremy Williams
Littleton, CO (PRWEB) October 15, 2008
Denver, CO (PRWEB October 15, 2008 - Park Meadows Cosmetic Surgery has announced its affiliation with Christopher G Williams MD.
Dr Williams has completed his Plastic and Reconstructive Surgery Residency program at the prestigious The Johns Hopkins Hospital (ranked by US NEWS AND WORLD REPORT as America's #1 hospital for over 13 years). For eight years he studied a full range of Plastic and Reconstructive surgery procedures including craniofacial surgery, facial trauma, microsurgical reconstruction, and aesthetic surgery.
Following his residency, Dr. Williams trained with two of the world's experts in Peripheral Nerve Surgery and Microsurgical Breast Reconstruction. He has trained on the latest surgical techniques to treat a wide array of peripheral nerve disorders such as chronic pain syndromes, diabetic peripheral neuropathy, and migraine headaches; and on the most sophisticated type of breast reconstruction, which utilized a woman's own tissue to rebuild the breast in the least invasive manner.
"I am proud and excited to be working along two of Colorado's top surgeons, Dr Randolph Robinson and Dr Jeremy Williams," stated Dr Williams. "Both have extensive knowledge in a variety of plastic, reconstructive and cosmetic surgical procedures, including breast reconstruction, and I look forward to helping them bring innovative procedures to Colorado."
In addition to his training, Dr Williams is a pioneer in the field of Tissue Engineering. He has been involved in research and development of novel technologies for cartilage and bone repair utilizing bone marrow and stem cells. He has authored numerous papers and book chapters, presented his work at many national and international scientific and medical meetings, and has had several patents licensed by Cartilix, a California based biotechnology company.
"I am passionate about the work that I do. It's not just about the types of medicine and technology I've been trained in, but how each of these procedures can profoundly enhance a patient's life. It's ultimately about patient satisfaction and well-being," stated Dr Williams.
For more information on Dr. Williams or Park Meadows Cosmetic Surgery, visit http://www.ParkMeadowsCosmeticSurgery.com or call 303-706-1100.
Contact:
Tammy Garcia
Promotions Director - Patient Care Coordinator
303-706-1100
http://www.ParkMeadowsCosmeticSurgery.com
###