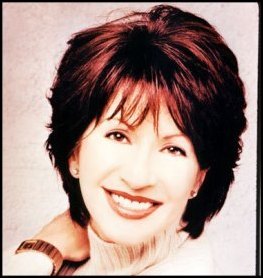 It is silly to think that exercise only works from the neck down
Ferndale, WA (PRWEB) April 11, 2007
Cynthia Rowland, anti-aging expert and founder of Facial Magic, announces the publication of the long awaited Special Report on Facial Exercise - The Evidence Does Not Lie.
In her 5 page report Ms. Rowland cautions consumers to be aware of the deliberate brainwashing that has lulled millions of unsuspecting people into believing that mutilating the face through invasive procedures or facial plastic surgery is the only way to look younger. Her passion for helping men and women look years younger through an all natural facial exercise program has spurred her to answer questions regarding the myths about facial exercise as a viable solution to injections or facial plastic surgery procedures.
"It is silly to think that exercise only works from the neck down," comments Ms. Rowland. "Most everyone agrees that exercise is healthy for the body; it rejuvenates and restores the muscles and tissue. People that exercise look and feel younger; why then would we not expect the same benefits from exercise for the face? Every area of the face and neck can be lifted and toned so the user looks years younger."
The mission for this Special Report is to educate consumers about the only all natural, purely organic alternative to plastic surgery. Using just the fingers, thumbs and a pair of white gloves anybody can attain the results of a facelift without any of the risk or complications of surgery.
It has become increasingly difficult to separate the facts from the hype. With "Extreme Makeover" and The Swan" as the guiding light many consumers have come to believe that plastic or cosmetic surgery is safe and easy.
These same consumers are not aware that any MD, a gynecologist or even a dentist, can perform facial plastic surgery without extensive training or certification. It is a little known fact that hundreds of plastic surgery procedures are conducted each day in the U.S. by doctors whose medical background, experience or training is not board certified plastic surgery. Even more amazing is that this practice is not illegal in most states.
Ms. Rowland is disappointed with the media's slanted coverage on the subject of plastic surgery procedures. She challenges journalists and medical professionals to have the courage to research facial exercise, true isometric and resistance facial exercise to see how the results far outweigh the risks of invasive procedures.
"I will stand toe to toe with any cosmetic or plastic procedure and produce identical or better results. It is time that the general public knows that cosmetic or plastic surgery does not always make one look younger. Exercise does!"
###