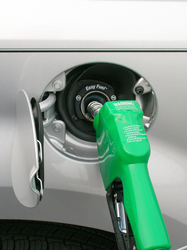 Automakers are looking for new materials and technology to help improve fuel efficiency and reduce emissions without compromising system performance
Wilmington, Del. (Vocus) December 1, 2008
The Society of Plastics Engineers (SPE) Automotive Division has named two automotive components that use DuPont engineering resins in the association's 2008 ''Most Innovative Uses of Plastics'' awards.
Daimler used Zytel® nylon in the industry's first commercial replacement of metal with thermoplastics for oil pan modules and Ford used Zytel® HTN in new capless fuel fillers that support compliance with stringent emission reduction requirements. Both were given honors in the powertrain/chassis category in the widely respected awards program.
"Automakers are looking for new materials and technology to help improve fuel efficiency and reduce emissions without compromising system performance," said Keith Smith, vice president and general manager, DuPont Engineering Polymers. "The drive to reduce weight for fuel savings and emissions reductions challenges many companies to rethink design and manufacture of system components such as the ones being honored by SPE. The science and R&D capabilities at DuPont help enable collaboration that can bring these new developments to market faster and more cost-effectively."
The Daimler application was judged a significant breakthrough in reducing weight of under-the-hood components, an innovation made possible by the design flexibility of thermoplastics. The use of Zytel® in place of aluminum cuts weight by over one kilogram on Daimler's Mercedes-Benz C Class vehicles. Use of high performance resins such as Zytel® contribute to weight reduction, fuel savings and carbon dioxide emissions reduction.
The new Ford capless fuel system was honored for consumers' ease of use. It is compatible with biofuels and supports compliance with stringent California emissions requirements. Emissions can also be reduced compared to standard capped systems in that the fuel neck isn't opened until the pump nozzle is inserted and the systems seals shut automatically after filling, helping to minimize evaporative emissions.
DuPont is a science-based products and services company. Founded in 1802, DuPont puts science to work by creating sustainable solutions essential to a better, safer, healthier life for people everywhere. Operating in more than 70 countries, DuPont offers a wide range of innovative products and services for markets including agriculture and food; building and construction; communications; and transportation.
The DuPont Oval Logo, DuPont™, The miracles of science™ and Zytel® are registered trademarks or trademarks of DuPont or its affiliates.
Editor Note: SPE's Automotive Innovation Awards program is the oldest and largest competition of its kind in the automotive and plastics industries. Dozens of teams made up of OEMs, tier suppliers, and polymer producers submit nominations describing their part, system, or complete vehicle module and why it merits the claim as Year's Most Innovative Use of Plastics. Applications must be on a commercially available vehicle by November 1st of the year in which a nomination is submitted.
###