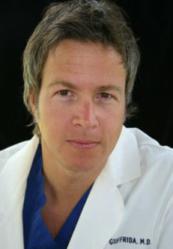 "With my specialties in cosmetic surgery, laser surgery and breast augmentation, this new website helps give current and new patients the information they need in an easy and streamlined format."
Philadelphia, PA (PRWEB) January 26, 2012
Philadephia Plastic Surgeon, Dr. Michael Giuffrida launched his new website to showcase his practice in a new revamped and informative structure that will keep his existing patients and potential new patients across the United States informed on the services he offers.
The new website focuses on Dr. Michael Giuffrida's specialties including but not limited to: Breast Augmentation, Facelift, Liposuction, tummy tuck, and many more procedures to fit the needs of any patient.
Dr. Michael Giuffrida is a member of the American Society of Plastic Surgeons, the largest plastic surgery specialty organization in the world. Dr. Michael Giuffrida is also a member of the American Society of Aesthetic Plastic Surgeons, and met the rigorous requirements to join this organization.
"I am beyond thrilled to announce the launch of my new website to bring my specialties to light in a new and exciting way," explains Dr. Giuffrida. "With my specialties in cosmetic surgery, laser surgery and breast augmentation, this new website helps give current and new patients the information they need in an easy and streamlined format."
Dr. Michael Giuffrida is also happy to offer a free initial consultation for any new customers that are considering plastic surgery. The consultation is designed to be an information gathering session in which Dr. Michael Giuffrida can assess the needs of the patient and create a personalized plan of action.
About Dr. Michael Giuffrida: Dr. Michael Giuffrida is a Board Certified plastic surgeon based in Philadelphia, PA. His practice includes multiple cosmetic procedures including his specialties; breast augmentation, breast implants, face lifts, rhinoplasty, liposuction, blepharoplasty, otoplasty and tummy tuck. Dr. Michael Giuffrida earned his medical degree from Tufts Medical School in 1989 after graduating magna cum laude with a B.S. in Biology from Boston College. He graduated a Scholar of the College from B.C. and was recognized for the finest senior research thesis in his graduating class.
Dr. Michael Giuffrida
312 Hyde Park
Doyletown, PA 18901
Phone: (215)340-4900
Fax: (215)340-4960
###