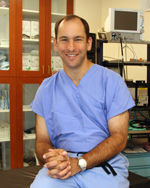 Now is a great time for a plastic surgery consultation to get the body you want before beach weather.
Atlanta, GA (PRWEB) January 16, 2013
Plastic surgeon in Atlanta, Dr. Mark Deutsch of Perimeter Plastic Surgery, was interviewed this morning about the ideal wintertime cosmetic procedures for a better physique. According to Dr. Deutsch, liposuction, mommy makeover, tummy tuck and breast implants are preferred by patients during the colder, winter months in terms of recovery and preparation of swimsuit season.
"Having these operations performed during the winter ensures the body you want by the time spring and summer arrive," says Dr. Deutsch. "In addition, these procedures are more convenient in the wintertime than in the summertime. For example, with liposuction, patients have to wear a compression garment underneath their clothing for several weeks, which is bulky and warm, perfect for winter."
Liposuction is a short, outpatient procedure that involves surgically removing fat from various areas of the body for a more sculpted figure. A tummy tuck, also known as an abdominoplasty, involves creating an incision above the pubic region for the purpose of removing excess skin and fat from the abdomen. Breast implants involve surgically inserting an implant of the patient's preference, silicone or saline, into the breasts for a bigger, more voluminous appearance. A mommy makeover involves having two procedures performed simultaneously: a tummy tuck and the patient's choice of a second procedure, which is typically breast implants or a breast lift since the breasts are most affected by pregnancy and nursing.
"For people who still don't get the results they want with exercise and diet, these procedures may be a good fit for them," says Dr. Deutsch. "Now is a great time for a plastic surgery consultation to get the body you want before beach weather."
Dr. Deutsch is board certified by the American Board of Plastic Surgery as a plastic and reconstructive surgeon. With over 15 years of experience in this field, Dr. Deutsch continues to fill his patients with confidence with a variety of procedures that he performs at Perimeter Plastic Surgery, including injectables, eye lifts, earlobe repairs, forehead lifts and more.
For more information about Dr. Deutsch at the Perimeter Plastic Surgery, call 770-461-4824 or visit perimeterplasticsurgery.com.