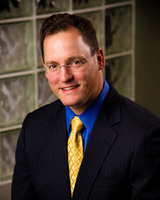 Littleton, CO (PRWEB) March 29, 2010
Dr. Christopher G. Williams, a leading plastic and reconstructive surgeon at Park Meadows Cosmetic Surgery in Denver, has earned full board certification by the American Board of Plastic Surgery (ABPS). ABPS certification is awarded to skilled and experienced plastic surgeons who have met strict advanced training requirements and have demonstrated high professional and ethical standards
An accomplished plastic and reconstructive surgeon with Park Meadows Cosmetic Surgery since 2008, Dr. Williams earned his medical degree from the University of Virginia in Charlottesville. He completed eight years of advanced residency training at the top-ranked, prestigious Johns Hopkins Hospital, where he studied the full range of plastic and reconstructive surgery techniques, including craniofacial surgery, facial trauma, microsurgery reconstruction, and aesthetic surgery. Following his residency, Dr. Williams received additional specialized training from two of the world's foremost experts in peripheral nerve surgery and microsurgical breast reconstruction.
Dr. Williams is well-versed in the most sophisticated and advanced surgical techniques, with special expertise in peripheral nerve disorders, microsurgical breast reconstruction, and tissue engineering. The author of numerous papers and book chapters on his specialties, Dr. Williams has been awarded several patents for the development of novel technologies that use stem cells derived from bone marrow to repair bone and cartilage.
Dr. Christopher Williams is part of an experienced and skilled team of surgeons at Park Meadows Cosmetic Surgery who are dedicated to maintaining the highest levels of patient care. The Park Meadows team also includes Dr. Randolph C. Robinson and Dr. Jeremy Z. Williams.
About Park Meadows Cosmetic Surgery
Located in the heart of Lone Tree in south Denver, Colorado, Park Meadows Cosmetic Surgery is committed to providing state-of-the-art plastic surgery and cosmetic procedures, using a subtle and natural approach to illuminate beauty. With three experienced and respected surgeons – Dr. Randolph Robinson, Dr. Jeremy Williams, and Dr. Christopher Williams – Park Meadows offers a full range of cosmetic, plastic, and reconstructive surgery options in Denver, including breast reconstruction, facial plastic surgery, breast enhancement, body contouring, liposuction, tummy tuck, and injectables. Located at the same site, Park Meadows Outpatient Surgery Center is the first state licensed, Joint Commission accredited surgical center in Colorado that is dedicated to providing cosmetic surgical procedures. For more information about Dr. Christopher Williams or Park Meadows Cosmetic Surgery, visit http://www.parkmeadowscosmeticsurgery.com or call 303-706-1100.
Contact:
Anne Duncan
Development Director
Park Meadows Cosmetic Surgery
7430 E Park Meadows Drive, Ste 300
Lone Tree, CO 80124
303-706-1100
###