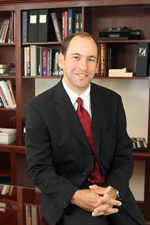 The goal of Rhinoplasty is to aesthetically reshape the nose to the patient's liking,
Atlanta, GA (PRWEB) January 23, 2013
Board certified Atlanta plastic surgeon, Dr. Mark Deutsch of Perimeter Plastic Surgery, was interviewed on January 11th about reasons people should opt for Rhinoplasty, otherwise known as a nose job in plastic surgery terminology, if necessary.
"The goal of Rhinoplasty is to aesthetically reshape the nose to the patient's liking," states Dr. Deutsch. "I've had patients undergo Rhinoplasty for a number of reasons, such as birth defects or being involved in traumatic accidents. The nose is a very prominent facial feature and depending on the person, can be one of the biggest causes of low self-esteem."
Rhinoplasty is a procedure that's performed under general anesthesia with incisions created inside the nose for access to the dorsum, tip and septum, all areas that are worked on to obtain the patient's desired result. Recovery process is minimal as patients are only required to wear a splint for approximately one week and keep the head elevated as much and as often as possible to avoid swelling.
"I've seen positive changes in my patients who have experienced Rhinoplasty. They enjoy having their pictures taken, they attend social events more often, they are happier with the way they look overall, which boosts their self-esteem," says Dr. Deutsch.
Dr. Deutsch requires initial consultations with all of his patients prior to performing any surgeries. Throughout January, patients have the opportunity to obtain a complimentary consultation with Dr. Deutsch for any procedure they desire.
With a passion for helping people look and feel better about themselves, Dr. Deutsch has been successfully performing plastic and reconstructive surgery for over 15 years. In addition to Rhinoplasty, Dr. Deutsch also performs the following procedures: tummy tuck, mommy makeover, breast implants, breast lift, liposuction, gynecomastia (male plastic surgery), body contour, earlobe repair, breast reconstruction, ear shaping and more.
If you're interested in learning more about Dr. Deutsch, call 770-461-4824 or visit http://www.perimeterplasticsurgery.com.