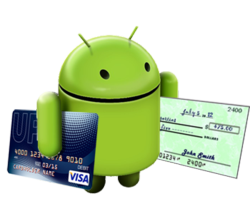 We are growing rapidly because we provide high-quality, affordable options for people who feel shut out by big banks on one end and exploited by check cashers on the other
New York, NY (PRWEB) August 30, 2012
Plastyc, provider of the UPside and iBankUP money management services, is among the top 50 fastest growing private companies in New York City with three-year revenue growth of 655 percent according to the 2012 Inc. 500/5000 list of America's fastest growing companies.
Plastyc provides FDIC-insured online and mobile banking accounts for young and underbanked customers. The company debuted on the list in 33rd for financial services companies, 45 for New York City companies and 564th overall.
"We are growing rapidly because we provide high-quality, affordable options for people who feel shut out by big banks on one end and exploited by check cashers on the other," said Plastyc CEO Patrice Peyret. "Clearly, more and more people feel that way."
Watch a 2 minute video to learn how Plastyc can work better than a checking account.
Helping to spur Plastyc's growth are recent developments including:

Smartphone apps that provide complete mobile banking services for UPside and iBankUP account cardholders.
A Swipe & Load feature allowing account holders to add cash to their prepaid cards instantly at over 6,500 7-Eleven stores throughout the U.S.
A savings purse that makes it simple to set aside money for a rainy day and to participate in SaveUp, a program that rewards people for saving money.
Complete results of the Inc. 5000, including company profiles and an interactive database that can be sorted by industry, region, and other criteria, can be found at http://www.inc.com/5000.
###
About Plastyc, Inc.
Plastyc delivers good banking to all by providing 24x7 access to FDIC-insured accounts through any Internet-connected computer or cell phone. Unlike traditional checking accounts, Plastyc's iBankUP portal and UPside Visa prepaid cards never incur overdrafts and offer better services at lower prices, with more ways to receive money and no risk of over-spending it. Plastyc is privately held with headquarters in New York City. For more on Plastyc, visit http://www.plastyc.com.
###
About Inc.
Founded in 1979 and acquired in 2005 by Mansueto Ventures, Inc. is the only major brand dedicated exclusively to owners and managers of growing private companies, with the aim to deliver real solutions for today's innovative company builders. Total monthly audience reach for the brand has grown significantly from 2,000,000 in 2010 to over 6,000,000 today. For more information, visit http://www.inc.com.