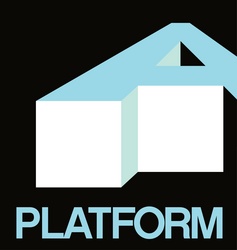 BidPlace unleashes the industry's most powerful advertising technologies and puts them in the hands of advertisers
NEW YORK (PRWEB) September 23, 2008
"BidPlace unleashes the industry's most powerful advertising technologies and puts them in the hands of advertisers," said Lynda Clarizio, President of Platform-A. "This is the next step in Platform-A's efforts to provide marketers a unified solution for brand advertising at scale and performance advertising across multiple media. BidPlace gives advertisers what they've been asking for -- a more accessible and transparent approach and an ability to adjust the dials to get the best results."
BidPlace will allow advertisers to submit bids for CPM, CPC and CPA advertising on AOL, on select partner sites and on Platform-A's third-party network, which combined reaches 90% of the online audience, according to the August 2008 comScore Media Metrix report.
BidPlace's automated interface will let advertisers create and manage their campaigns, define budgets, pricing, targeting and the frequency of their ad placements. Advertisers will receive detailed reporting on campaign and creative performance.
BidPlace will utilize a new, upgraded version of Platform-A's award winning AdLearn technology, which includes cutting-edge optimization and targeting technologies.
When fully launched, the benefits of BidPlace will include:
Pricing – Change bids at any time; Creative Gallery – Manage creatives in a central repository for easy access; Price Volume Analysis – Get forecasts for expected volume at different price points and targeting options; Budget Allocation – Maintain complete control over how budgets are allocated across campaigns; Campaign Management Controls – Ability to have full control over campaign delivery; Reporting – View detailed reporting on campaign and creative performance. BidPlace extends Platform-A's aggressive product launch efforts. In recent months, Platform-A has launched: Spot Marketplace, which lets advertisers buy non-reserved site or content-specific media across Platform-A; Behavioral Targeting across Platform-A; an iPhone ad optimization solution that detects and delivers optimized ads on iPhones browsing the Web; an affiliate marketing solution that links Platform-A's buy.at affiliate network to the widget-based marketing tools of Goowy Media. BidPlace complements PubAccess, the self-service interface Platform-A launched in April that lets publisher sites monetize their inventory through Platform-A's third-party network.
About Platform-A
Platform-A, AOL's advertising business, is the industry's largest digital advertising platform, offering the most comprehensive suite of marketing solutions, powered by the Web's best advertising technologies. Platform-A includes AOL's leading media properties – AOL.com, AIM, MapQuest, and more – and Advertising.com's third-party networks. Platform-A also includes TACODA's audience insights and behavioral targeting; Quigo, a site- and content-targeting solution; ADTECH, an international digital ad serving business; Third Screen Media, a mobile ad serving network; and buy.at, an affiliate marketing solution. Platform-A currently has operations in the United States, nine countries across Europe, including Denmark, Finland, France, Germany, Netherlands, Norway, Spain, Sweden, the UK, and Japan through a joint venture with Mitsui. Learn more at http://www.platform-a.com.