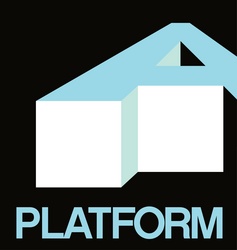 Platform-A sees mobile as a key component of the digital advertising landscape, and is aggressively focused on building its mobile advertising business
NEW YORK (PRWEB) August 4, 2008
With its newly launched third-party ad-serving solution, Platform-A will offer mobile publishers the opportunity to access multiple ad networks for monetizing their advertising inventory, letting them fill more of their available inventory and create additional revenue streams.
As a part of the offering, Platform-A is introducing a groundbreaking "inventory partitioning" solution that lets publishers dictate exactly how inventory is distributed across multiple networks. While traditional third-party distribution systems use campaign-based tools to allocate inventory, Platform-A's solution offers a myriad of highly targeted options for defining inventory allocation. With inventory partitioning, mobile publishers will access a highly intuitive user interface that allows a single-view overview of their entire stock of inventory. Publishers can assign specific percentages of their inventory to be allocated based on any combination of ad network, subject area, location and more.
"Platform-A sees mobile as a key component of the digital advertising landscape, and is aggressively focused on building its mobile advertising business," said Lynda Clarizio, President of Platform-A. "Today's launch makes it easier than ever for publishers to monetize their ad inventory. By implementing inventory partitioning as a part of Third Screen Media's third-party ad-serving solution, we're offering publishers a powerful new way to manage, control and prioritize the distribution of inventory to their advertising partners."
This sophisticated ad-serving solution complements Third Screen Media's already robust set of mobile ad-serving capabilities. The Advertising.com Third Screen Media Mobile Network is one of the largest mobile advertising networks, with access to more than 800M impressions per month. Also available from Third Screen Media is the Third Screen Media Mobile AdServing Platform, which gives advertisers, publishers and mobile phone carriers a common view of mobile ad inventory to increase the efficiency and time-to-market for the buying and selling of mobile advertising in WAP, video, SMS/MMS and downloadable applications.
About Platform-A
Platform-A, AOL's advertising business, is the industry's largest digital advertising platform, offering the most comprehensive suite of marketing solutions, powered by the Web's best advertising technologies. Platform-A includes AOL's leading media properties – AOL.com, AIM, MapQuest, and more – and Advertising.com's third-party networks. Platform-A also includes TACODA's audience insights and behavioral targeting; Quigo, a site- and content-targeting solution; ADTECH, an international digital ad serving business; Third Screen Media, a mobile ad serving network; and buy.at, an affiliate marketing solution. Platform-A currently has operations in the United States, nine countries across Europe, including Denmark, Finland, France, Germany, Netherlands, Norway, Spain, Sweden, the UK, and Japan through a joint venture with Mitsui. Learn more at http://www.platform-a.com.
About Third Screen Media
Third Screen Media is Platform-A's mobile ad-serving platform and network that enables advertising on mobile devices. Its mobile solutions link advertisers, publishers and carriers on a common platform to buy and sell mobile advertising. Offering one of the world's most-respected mobile advertising networks, Third Screen Media offers best-in-class content, including AOL's popular consumer brands and mobile applications; the largest availability of carrier on-deck mobile inventory; and a mobile network of more than 100 premium publishers representing 200+ sites. Customers and partners, including many of the world's largest marketers, agencies and media companies, rely on Third Screen Media's products and services to manage and optimize their mobile advertising campaigns.