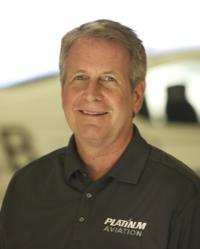 Kevin's addition to our team adds great value for Platinum Aviation to create a premier, full service destination for the Cirrus Aircraft owner, said Alfredo Cortellini, Platinum's President
Fort Lauderdale, Florida (PRWEB) April 27, 2011
Mr. McAndrews comes to Platinum with a diverse background in sales and sales management. A graduate of Union College in New York, with a degree in sales and marketing, Kevin has a great deal of experience buying and selling aircraft, helicopters and yachts. Having been around aircraft his entire life, he is an avid pilot.
Previously, Mr. McAndrews founded and was the co-owner of Sunrise Helicopters with locations in New York and Florida. Sunrise provided helicopter training, rental and aircraft and helicopter sales. At Platinum, Kevin will not only focus on aircraft sales, but will assist Platinum's customers on aircraft acquisition and administer Platinum's leaseback program and it's managed aircraft, co-ownership program Platinum Partner's™.
Platinum Aviation Sales is a Platinum Aviation Holdings company. Platinum Aviation Holdings is a South Florida based family of companies dedicated to serving the needs of the newest Technologically Advanced Aircraft market. Platinum was originally founded as a unique flight training facility to train those that only wanted to learn to fly the latest, best-equipped aircraft available and learn from flight instructors that were the best in the industry. That original concept has grown into a full service company that now includes flight training, aircraft rentals, aircraft maintenance, aircraft sales and an aviation related film and video production company with locations at Ft. Lauderdale Executive Airport and Miami's Opa Locka Executive airport.
###