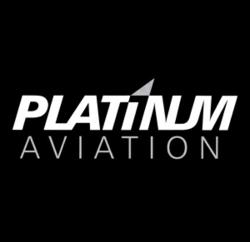 "We are excited to announce the Platinum Partners™ program. This new program will allow more people to experience the convenience of owning their own aircraft", said Alfredo Cortellini, Platinum's President.
Fort Lauderdale, FL (PRWEB) May 04, 2011
Platinum Aviation has unveiled a new managed aircraft partnership program called Platinum Partners™. Reducing the cost of aircraft ownership by partnering with someone has always been an interesting idea to a lot of pilots, but the reality of finding the right partner and dealing with that partnership going forward held them back. The Platinum Partner™ program avoids all of the common pitfalls of aircraft partnerships.
Platinum offers an online form where potential owners can sign up noting their preferences for preferred aircraft type and aircraft base location. With this database, Platinum pairs and introduces potential partners. Platinum's professional staff will manage the aircraft, once purchased, just as it manages its rental fleet aircraft. The aircraft owners are freed from all of tasks associated with managing the plane, like keeping up with and scheduling maintenance, keeping avionics databases up to date and keeping the plane clean. All the owners need to do is schedule the aircraft on Platinum's online scheduling system and fly. At the end of each month, the owners will each receive a statement detailing the flights made and all of the associated expenses making accounting easy. Additionally, there should be a savings on aircraft insurance as the plane is insured along with Platinum's large fleet of Cirrus Aircraft.
Currently the program is only offered at Miami's Opa Locka Executive airport, Fort Lauderdale Executive airport and Palm Beach at the North County airport, but will be available at other airports soon as Platinum expands to other areas.
Platinum Aviation is a Platinum Aviation Holdings company. Platinum Aviation Holdings is a South Florida based family of companies dedicated to serving the needs of the newest Technologically Advanced Aircraft market. Platinum was originally founded as a unique flight training facility to train those that only wanted to learn to fly the latest, best-equipped aircraft available and learn from flight instructors that were the best in the industry. That original concept has grown into a full service company that now includes the largest and busiest chain of Cirrus Training Centers in the Cirrus Aircraft Partner Network , aircraft rentals, aircraft maintenance, aircraft sales and an aviation related film and video production company with locations at Ft. Lauderdale Executive Airport, Miami's Opa Locka Executive airport and other locations to be announced soon.
###