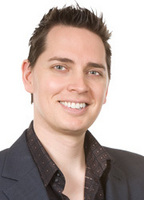 "The Reserve Bank's recent comments about the robustness of the Australian economy points to growth potential in commodities, wh
Sydney, Australia (PRWEB) January 31, 2010
The bull-run in commodities will continue well into 2010, according to leading share market analyst Daniel Kertcher.
"The commodities market currently offers significant opportunities for value-driven investors," said Daniel Kertcher, CEO, Platinum Pursuits.
Mr Kertcher said the resilience of the Chinese economy will be the major factor driving the commodity market as they continue to industrialise.
"The Chinese appetite for raw materials is insatiable and Australia is well-positioned to take advantage of this.
"The Reserve Bank's recent comments about the robustness of the Australian economy points to growth potential in commodities, which I would argue represents clear investment opportunity."
In late 2008 commodities across the world came crashing down with crude oil, copper and gold falling significantly.
Kertcher said, "Since the crash in commodity prices, we've seen a significant rebound throughout 2009. But most commodities, including copper and oil, are only about half way back to their 2008 levels.
"Other commodities such as wheat and natural gas are still floundering near their five to 10 year lows. Given the trends in global demand for food and energy, these are obvious choices for value investing."
Daniel Kertcher has introduced more than 100,000 people to the benefits of trading the financial markets since he established Platinum Pursuits in 2001.
For more information about share market investing, and how you could take advantage of the commodities bonanza visit http://www.platinumpursuits.com.
# # #