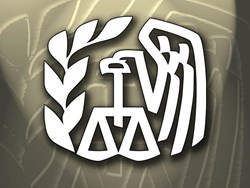 Los Angeles, California (PRWEB) May 15, 2013
Tax liability is not usually one of the first issues to be discussed between a couple considering divorce, but it's got a high probability of coming up later. At least, that's what a February 20, 2013 article by Palm Beach Post seems to indicate ("Tax Issues in Divorce" palmbeachpost.com/news/news/crime-law/tax-issues-divorce/nWTb2/) . Platinum Tax Defenders offers five basic tips on tax issues having to do with divorce, and suggests that a tax relief or tax resolution service may be helpful for those who are working their way through divorce and back tax issues.
First, according to the Palm Beach Post, alimony and child support can be two very important financial considerations. The ex-spouse who pays alimony can deduct this from taxes, whereas the receiver of alimony must count it as income. Child support, on the other hand, is taxable to the one who pays it, and untaxed for the recipient.
Second, says Palm Beach Post, it may be necessary to think though any property transfer or sale. This would be good tax planning in any case, but divorce cases can be quite high-stress. Check with a tax attorney or tax relief office, because even if a property is signed over in a settlement to one of the spouses, there may be capital gains to pay.
Third, the "innocent spouse defense", per the IRS, can be good for those who were not aware that their former spouse had been hiding back tax debts. Form 8857 ("Request for Innocent Spouse Relief") is a tax relief measure that can be filed for multiple back tax years. However, there are important statutes of limitations to follow. Taxpayers must send in their requests two years after taxes have been paid (or three years after taxes have been filed), but the IRS is allowed 10 years for collections. Since the IRS is also required to contact the spouse who allegedly incurred the debt, it may be an idea to contact tax relief services regarding drafting an "Offer in Compromise Doubt As To Liability", which helps the filer retain privacy on their current location.
Fourth, exemptions must be decided. The child exemption and head of household exemption are both valuable for tax purposes. According to a May 9, 2013 Accounting Today article ("Divorced Parents Face Complex Tax Choices" accountingtoday.com/news/Divorced-Parents-Children-Face-Complex-Tax-Choices-66665-1.html?taxpro), Form 8832 becomes important in the divorce settlement, because the "custodial parent" must sign the form so that the non-custodial parent is allowed to claim both the child tax credit and the dependency deduction. The non-custodial parent, however, is not allowed to "claim the child as a qualifying child in determining head-of-household filing status, the earned income credit, and the child and dependent care credit or the exclusion from income for dependent care assistance."
Fifth, if it is impossible to gain relief from the innocent spouse defense, it may be possible to split the tax bill. Separation of Liability, says the IRS, is possible for those who are legally separated or formally divorced (or widowed), for years in which the taxes were filed jointly. Again, says Platinum Tax Defenders, it may be an idea to pass by a tax relief office, if the back tax and divorce issues are complex.
Platinum Tax Defenders, is a team of 10 professionals led by Sherri Gastelum. Sherri received her marketing degree at the University of Louisiana, and sits on the board of The Entrepreneurial Institute. PTD specialists include at least one tax attorney, fully qualified CPA's with at least 10 years' experience, and former IRS agents. With an Offer in Compromise rate of $0.15 on the dollar and free consultations with specialists, taxpayers can be equipped or advised on how to deal with IRS-related issues.
For more information from Platinum Tax Defenders on tax-related issues, call 1-877-668-1807 or send an email to info(at)tax-resolution(dot)me.