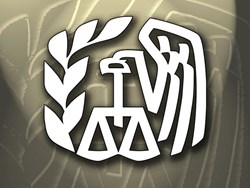 Los Angeles, California (PRWEB) May 23, 2013
Saving a client money is always good business. After some negative reports in the press, about the inefficiency and outright fraud of some tax resolution services, taxpayers can be understandably wary of firms claiming to help them through IRS headaches of penalties and overdue taxes. Sherri Gastelum, CEO of Platinum Tax Defenders, says that three clients have had bills of over $35,000 resolved for less than $1,000.
Some articles, written within the last few years, have cast doubt as to whether or not any tax relief or tax resolution firm could genuinely help those with tax burdens. One came from Forbes on September 7, 2010, called "Tax Resolution Scams 101"(forbes.com/sites/stephendunn/2010/09/07/tax-resolution-scams-101/). Some of the information is now out of date (such as the claim that the IRS rarely, if ever, accepts an Offer in Compromise). In the litigation mentioned, only one case (State of California v. Roni Deutch, Superior Court of the State of California, Case No. 34-2010-00085933) was actually cited.
Some of the Forbes' article points are well taken, such as the fact that a firm should have a tax attorney on staff, because CPA's are not advocates, and some cases can require litigation. It's also noteworthy that one of the firms mentioned as a bad example had a very poor rating with the Better Business Bureau (BBB). While some tax resolution services who do not have BBB accreditation (which is voluntary), Platinum Tax Defenders currently maintains an "A" rating.
In order to show that tax relief is certainly possible, Sherri Gastelum points out Platinum Tax Defenders has helped three clients to gain a savings of over $30,000, within the last few months. In late January 2013, one client with a $67,000 tax bill was able to pay just $800. In early April 2013, another client was able to settle a $36,000 assessment for $500. The third client was able to have a $40,000 balance knocked down to $500. This means that all three clients were able to pay less than 2% of the original bill.
Although these are not isolated cases, it's important to note that not all clients are able to settle for such a low amount. Some clients with similar original amounts to be paid settled for a few thousand dollars, instead of a few hundred. However, the difference between a $35,000 tax bill and either $500 or $5,000 payment, is still a large savings gap. Despite the Forbes article calling tax resolution a "terrible scourge upon consumers", client of a tax resolution service can still gain significant tax relief.
Sherri Gastelum, CEO of Platinum Tax Defenders, doesn't operate on her own. She and Attorney Dustin Wetton lead a team of professionals in providing tax relief and tax resolution. Sherri is a board member of The Entrepreneurial Institute, and the Simi Valley Chapter President of the National Association of Professional Women. Dustin has a degree in international relations, and a J.D. from San Diego's California Western School of Law. For a no-charge consultation with a specialist, or for more information about Platinum Tax Defenders, call 1-877-668-1807 or send an email to info(at)tax-resolution(dot)me