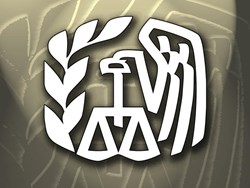 Los Angeles, California (PRWEB) May 21, 2013
It may be known that taxpayers are allowed to deduct certain job-hunting expenses, but sometimes people see this as the only tax advantage of being unemployed. On the contrary, says a March 12, 2013 USA Today Article, "Jobless Last Year? 5 Must-Know Tax Tips" (usatoday.com/story/money/personalfinance/2013/03/12/taxes-unemployed-irs/1982071/): one disadvantage of unemployment is that the benefits are "technically an income source". Platinum Tax Defenders says that there are both advantages and disadvantages to being out of the full-time labor force. Sherri Gastelum, CEO of Platinum Tax Defenders, suggests that those who have fallen behind may need back tax help via a tax resolution services, because it's possible to use a jobless state to show truly that the tax bill can't be paid in full.
It is good to know that job hunting won't go unrewarded. Having a quality resume prepared can be tax deductible, as well as travel costs that were reasonably required in finding a new position in your current field of work. (Sadly, the discovery costs of finding work in a new field aren't always deductible.) Even signing on as a temporary worker at a job agency can have its benefits, because the firm's fees will often be deductible.
However, points out USA Today, the disadvantage of unemployment benefits, which are reported on a 1099-G, still count as taxable income. Along with payments from the "Federal Unemployment Trust" and any disability income, disaster relief can also qualify. The helping hand is somewhat related to the hand that requires taxes. Nor are union payments for those out of work a free ride, since these can sometimes also count as income.
USA Today goes on to say that hardship withdrawals from retirement accounts – due to high out-of-pocket medical expenses or three months' unemployment – may qualify for a 10% IRA hardship waiver. Apparently, the 401(k) rules are a little different, so that it's possible to use funds for an overwhelming financial need with a short time limit, such as a forced foreclosure on a primary residence. This would be both an advantage and a disadvantage, since no one really wants to be out of work for months at a time, or need to tap into an account destined for retirement.
On October 2012, the Journal of Accountancy pointed out some real advantages within the disadvantages of being out of work: "IRS's 'Fresh Start' Program Expands Payment Options" (journalofaccountancy.com/Issues/2012/Oct/20125367.htm). The monthly payment plan, or installment agreement as outlined in Section 6159, can indeed help with tax relief, for those who owe between $10,000 and $50,000. However, these plans often require the taxpayer to have kept current with their taxes, which isn't always feasible for those who have been out of work for many months, or even years. Sometimes, it's necessary to have an Offer in Compromise created, which has been made less difficult since May of 2012 with the "Fresh Start" Program. After disallowing these legitimate reductions of income for many years, the IRS now allows for state taxes, student loans, and credit card payments. These allowances can certainly help in drafting a more realistic Offer in Compromise. Taxpayers can certainly speak with the IRS themselves for personal tax resolution, or send through the paperwork for an Offer in Compromise along with the filing fees, but Platinum Tax Defenders suggests that a professional tax resolution firm may be able to cut down on the time involved (and the amount of the payment), depending on the knowledge and experience of the staff. Sometimes, time really is money.
Sherri Gastelum is President of Platinum Tax Defenders, which includes a dedicated team of at least 10 professionals (including tax attorney s, CPA's and former IRS agents), who have a ten-year track record of resolving complicated tax issues such as bank levies and property seizures. Platinum Tax Defenders shows a true track record of success in actual client results of sizable reductions in tax amounts owed, shown on their website. Free consultations with a qualified tax resolution professional can last between 20 to 45 minutes, and include tips on how to deal with specific IRS situations. Those needing help with back taxes or drafting an Offer in Compromise can call 1-877-668-1807 or send an email to info(at)tax-resolution(dot)me.