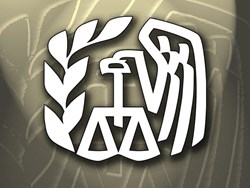 There is no such a thing as one size fits all when it comes to tax solutions. Our goal is to get to know each client's financial situation and negotiate the best repayment option on behalf, and guide them through this challenging process. 877- 668-1807
Los Angeles, California (PRWEB) February 26, 2013
If the federal government is experiencing issues in auditing, it should come as no surprise to taxpayers looking for tax relief services that the IRS is having audit issues. The Government Accountability Office (GAO), which is a legislative branch of the United States Congress, has made headlines by declaring that it cannot complete the annual audit of years 2011-2012 due to "material weaknesses". Major accounting problems have been found within the Department of Defense, including the Department of Homeland Security and the Pentagon. The Department of Defense accounts for a large part of the federal government's expenditures (21%), so it should not be a surprise that an audit cannot move forward without clarity gained as to one-fifth of net costs. Platinum Tax Defenders cautions taxpayers to take extra care with the preparation of personal and business taxes, especially in light of recent news of IRS inaccuracies noted by the Treasury Inspector General for Tax Administration. One Platinum Tax Defenders specialist noted, "If there are gaps or uncertainties in this year's budget, there will be extra pressure put on the IRS to cover those gaps with payments made on or around April 17."
The GAO report indicated that gaps in the 2012 financial reports have resulted in information and control issues. Department of Defense financial statements, accounting for inter-departmental activity, and ineffective combined statements are also three major supplementary issues that continue to prevent a true and accurate reporting. The Treasury Secretary cannot now submit audited financial reports, as required, to Congress and the President, because the reports have flaws that stand in the way of GAO's required audit. According to a January 2013 Huffington Post article, the Department of Defense budget allocation is $800 billion, and the Department of Homeland Security costs nearly $49 billion. It is unclear how Congress will be enabled to cut $500 billion from its budget if current financial statements remain unclear. "Small business owners should relate to this", remarked a Platinum Tax Defenders specialist. "If no one knows what money has come and gone on the financial statements, or if there is no financial statement, there's no real way to budget for the future."
In another alarming report made on October 2012, the Treasury Inspector General for Tax Administration (TIGTA) reviewed 2011 audit information from the IRS, and found deficiencies of almost $5 million. TIGTA audits the IRS Small Business and Self-Employment branch to ensure precision and timeliness. TIGTA found procedures were not followed in expediting nearly 900 of the 1,377 audits in which taxpayers agreed to a tax deficiency of $100,000 and above. Three audits were allocated incorrectly, showing average balances owed of $134,000. It was also noted that 80 employees had improper access to sensitive information which might have resulted in either identity theft or fraud.
In light of these federal and IRS tax and budget issues, Platinum Tax Defenders encourages self-employed and entrepreneurial taxpayers with delinquent returns to obtain tax resolution help. IRS seizure of property may occur if taxes are not filed currently, or if large tax balances remain unpaid, even if tax resolution is obtained for an Offer in Compromise post-seizure.
Platinum Tax Defenders has a dedicated team of 10 professionals (including tax attorneys, CPA's and former IRS agents) with a ten-year track record of stopping bank levies and removing tax liens. Most initial consultations range from 20 to 45 minutes, in which a qualified tax resolution professional can examine the specifics of the situation and offer strategies for dealing with the IRS.
For more information from Platinum Tax Defenders on stopping property seizure and getting tax relief, call 1-877-668-1807 or Visit http://tax-resolution.me/