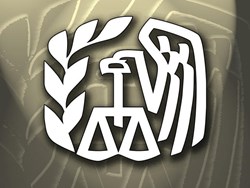 Los Angeles, California (PRWEB) May 13, 2013
One might think that with all the extra taxes added on in 2013, that there wouldn't be anything to give. However, a March 22, 2013 Forbes article ("Don't Gamble with Gift Tax Returns" forbes.com/sites/deborahljacobs/2013/03/22/dont-gamble-with-gift-tax-returns) says that those filing 2012 taxes have included Form 709 at a doubled rate from last year. Since gift taxes and exclusion amounts can be quite confusing to taxpayers, Platinum Tax Defenders offers five tips on how to avoid filing (or gain tax relief by filing for) gift taxes, and says that tax resolution services may be quite helpful in tax planning for past as well as future year returns.
First, according to Forbes, gift taxes are not just for the wealthy – though the wealthy do tend to give away money so that tax burdens can be reduced. The lifetime gift tax limit is just above $5 million – adjusted for inflation, you can now give away up to $5.25 million dollars during your lifetime, either in a lump sum or in chunks so that the taxable income can be reduced every year.
Second, taxpayers are allowed to give a certain amount annually without having to reduce their future base for giving, called the "annual exclusion". The IRS raised the annual limit of tax-free giving from $13,000 to $14,000 annually, according to a second Forbes article written in October 18, 2012 ("IRS Raises Yearly Limit for Tax-Free Gifts" forbes.com/sites/deborahljacobs/2012/10/18/irs-raises-yearly-limit-for-tax-free-gifts/). This means that if gifts of $14,000 or less are given every year, this won't reduce a taxpayer's ability to give away $5.25 million tax-free after death, via an estate.
Third, lest you be confused between the $5 million of gift tax exclusion with the $5 or so million dollars of completely tax-free estate exclusion, these are related. Essentially, if you give away high amounts during your lifetime, this reduces the amount of tax-free giving that can be allocated after death (via the estate). Gifts over $14,000 given during life or after death are subject to the $5 million ceiling, adjusted for inflation. After that, the money will be subject to a 40% tax for giving too much.
Fourth, it pays to be married. If the estate that you leave is less than $5.25 million, that can be transferred to parties named in estate planning documents without incurring high estate tax rates. A January 2, 2013 Forbes article ("After the Fiscal Cliff Deal: Estate and Gift Tax Explained" forbes.com/sites/deborahljacobs/2013/01/02/after-the-fiscal-cliff-deal-estate-and-gift-tax-explained/), points out that this $5.25 million limit can really add up for married couples with joint estates, so that one married partner's leftover exemption amount can pass on to the other partner. "Widows and widowers can add any unused exclusion of the spouse who died most recently to their own. This enables them together to transfer up to $10.5 million tax-free."
Fifth, gifts must be documented so that the IRS knows how much money has been given away. Even if no taxes are owed, taxpayers must still file the 709 form. According to Forbes' "Don't Gamble with Gift Tax Returns", almost 220,000 taxpayers filed a 709 form in 2011, and only 3,000 of those were giving away $1 million or more. Giving to a 529 plan for the education of future generations is a related topic, with similar complications.
Since the topic of giving without incurring IRS audits is quite complicated, Platinum Tax Defenders encourages taxpayers wishing to reduce their taxable basis to bring complicated questions to a tax relief office. Obtaining back tax help would also be good for taxpayers who have neglected to file any form 709's on gifts given.
Platinum Tax Defenders is owned by Sherri Gastelum and includes a team of 10 professionals willing to answer taxpayer questions in free consultations, which can last somewhere between 20 to 45 minutes. The team of professionals include one tax attorney, at least one CPA, and a former IRS agent. After 20 years' experience with corporate, personal business, and tax issues, Sherri has built a firm that offers quality relief to people who need guidance for intricate tax situations, especially during discussions and back tax negotiations with the IRS.
For more information from Platinum Tax Defenders on tax-related issues, call 1-877-668-1807 or send an email to info(at)tax-resolution(dot)me.