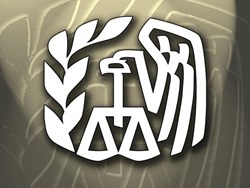 Los Angeles, California (PRWEB) May 30, 2013
One of the most basic tenets of an English-based legal system is that no one is above the law. This may be an underlying theme in the the case against James P. Kleier of San Francisco (US v. James P. Kleier, US District Court, Northern District of California, CR-13277). According to The San Francisco Examiner's May 5, 2013 article, "S.F. Tax Attorney Accused of Evading His Own Taxes" (sfexaminer.com/local/crime/2013/05/sf-tax-attorney-accused-evading-his-own-taxes), Kleier is a tax attorney who may have to pay up to $100,000 for allegedly failing to file tax returns. Platinum Tax Defenders points to this news item as an example to taxpayers that it's never a good idea to just ignore filing tax returns, and suggests that tax resolution services may be of service to those struggling to deal with an overwhelming amount of back taxes.
Since the San Francisco Examiner article is so new, it's not apparent why a tax attorney would fail to file his own taxes. Also, it's pointed out in the article that James Kleier has only yet been "charged" for tax evasion. The initial court appearance is set for on June 3, 2013 – he has not yet been convicted of any crime or misdemeanor.
However, if the charges of US v. James P. Kleier turn out to be true, this would be worse than bad for business. The San Francisco Examiner says that the attorney may have to pay out $100,000 in fines and possibly face up to a year of prison time, for not filing 2008 through 2010 tax returns. The amount of earnings ($1,300,000) also does not help, because it would be difficult to claim financial duress, or prove that a fine amount would be 'currently not collectible'.
It would also be difficult to prove any ignorance of the law (which would still not be a valid excuse), since James Kleier has been chairman on a task force for the American Bar Association's "Section of Taxation", says the San Francisco Examiner. Further, he taught taxation at San Francisco's Golden Gate University. "Of course there are news reports floating around about abolishing the IRS, and instigating a flat tax", says one Platinum Tax Defenders specialist, "but bear in mind that no one has actually made that a law, as yet. For now, and probably for a few years yet, no one gets a 'get out of jail free' card when it comes to paying IRS dues. Everybody has to pay something."
Of course, there are possibilities for tax relief, for those who truly find themselves in a difficult position with back taxes. Tax attorneys are quite useful when it comes to navigating a path through confusing IRS regulations, if only because it may take a tax attorney to sort through documents and information needed, versus documents requested. Just as in other parts of the legal system, it's possible for a taxpayer to represent themselves, but qualified professionals with integrity can be helpful.
Sherri Gastelum, CEO of Platinum Tax Defenders, brings 20 years' worth of business and tax experience to the table. The PTD team of 10 professionals includes Dustin Wetton, (a tax attorney), at least one CPA, and a prior IRS agent. Attorney Wetton's experience includes bankruptcy, business law, and tax resolution, and his J.D. was earned at the California Western School of Law. Free consultations are available with specialists, and can last between 30 to 45 minutes. For further details on the expertise or help available through Platinum Tax Defenders, call 1-877-668-1807 or email info(at)tax-resolution(dot)me.