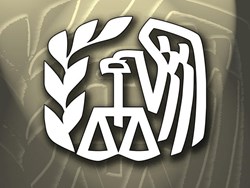 Los Angeles, California (PRWEB) June 01, 2013
Despite what some taxpayers may fear, the IRS can be quite willing to negotiate about tax bills that seem impossible to pay. A number of different scenarios can resolve the situation, from an installment (or payment) plan, an Offer in Compromise, or the account being labeled as "currently not collectible". A March 13, 2013 article by Forbes outlines these scenarios in "Dealing with IRS Collection Action" (forbes.com/sites/stephendunn/2013/03/13/dealing-with-irs-collection-action/2/). Platinum Tax Defenders outlines five tips on what may help a taxpayer identify whether or not they want to file for being Currently not Collectible or for an Offer in Compromise. Sherry Gastelum says that nearly none of the qualifying financial scenarios are enviable, and suggests that taxpayers struggling through difficult life situations or needing back tax help may want to seek professional guidance from a tax resolution firm.
First, according to Forbes, being "currently not collectible" (CNC) is often the case of not being able to pay the IRS anything at all. This would almost certainly mean a loss of wages or self-employment income, and may mean large medical bills. Proving that there is no money from which to pay can include a financial statement (including cars and real estate), legal fees, bank statements, credit card statements, investments, insurance, and any recent paycheck stubs. Review the IRS Form 433-A or B.
Second, there is a difference between being labeled CNC, and being a candidate for an Offer in Compromise (OIC). One is more temporary, and the other means that a taxpayer really cannot afford to pay much in the future, either. Forbes writer Stephen Dunn said that he had a formerly self-employed client who had two properties "both seriously under water," and the over $200,000 bill was able to be reduced down to $7,600. It probably helped that the client was 73 years of age and had no other assets than the two properties, but that's a win in any category.
Third, a CNC status is positive in that it can keep the IRS from garnishing wages or seizing assets, and allow the taxpayer to pay off other debts before tackling a tax debt. The negative side to this is that CNC is just that - "currently". Once the taxpayer gets a new job and notifies the IRS that the financial situation has improved, (or the newly filed W2 alerts the IRS that the money status has changed), it may be back to square one with figuring out how to pay a balance that's been put off for a while. Just remember that tax debt is no longer collectible after 10 years have passed from the time of the IRS assessment.
Fourth, paying the previously CNC balance may work if it is small. However, even after the first joy of getting a new job wears off, it may become just another obstacle for the taxpayer, who might have had to put off other bills as well. (Trips to the optometrist and dentist, small items for the house or apartment, car repairs, and new work clothes can all add up.) Be reasonably sure that after one or two years, future income will be enough to take care of this and other bills, especially since penalties and interest are not waived on CNC tax debt.
Fifth, said Stephen Dunn of Forbes, bankruptcy really does not help "with IRS collection action". Bankruptcy can include many timing rules for taxes to be marked off the list. Essentially, all tax returns should have been filed for the last three to five years, owed amounts assessed for over 240 days, and properties with pre-existing liens may still have them once the bankruptcy has been finalized. Conversely, filing an Offer in Compromise (which does require tax returns to have been filed for the last few years) can go a long way toward marking off debt that has been incurred from income that disappeared long ago. Platinum Tax Defenders suggests that it might save time for busy taxpayers to hire a tax resolution services to obtain tax relief, or to find out which status would be most beneficial. Filing for either CNC or OIC is time-consuming, and can be more than a little nerve-wracking.
Sherri Gastelum, CEO of Platinum Tax Defenders, works with Attorney Dustin Wetton and other professionals to bring tax relief and tax resolution to those needing back tax help. The team includes IRS enrolled agents, CPA's, and a former IRS tax attorney. Sherri Gastelum is a board member of The Entrepreneurial Institute, and acts as the Simi Valley President of its National Association of Professional Women. Dustin Wetton earned a degree in international relations, before gaining a J.D. from San Diego's California Western School of Law. For a free 30 to 40-minute consultation with a PTD specialist, or for more information about what Platinum Tax Defenders can offer, call 1-877-668-1807 or email info(at)tax-resolution(dot)me.