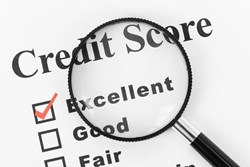 Los Angeles, CA (PRWEB) June 05, 2013
When you're in debt, it's hard to save for retirement. That's the gist of a May 23, 2013 Accounting Today article, titled "Debt is Biggest Concern for Millennials" (accountingtoday.com/news/Debt-Biggest-Concern-Millennials-66839-1.html?ET=webcpa:e7139:429118a:&st=email). Platinum Tax Defenders says that getting back tax help from a tax resolution services firm could shorten the time and frustration of dealing with other necessary payments on debt, as well as increase retirement savings.
Over half of "young adults struggling in the wake of the Great Recession", says Accounting Today, are most concerned by the looming tide of debt. Debt makes it hard to pay off current bills, debt makes it difficult to live more than a restricted lifestyle, and debt surely makes it hard to save anything for retirement. Also, it seems that personal debt is growing – 42% of these young adults considered their debt "overwhelming", while only 21% of the 1,000 older adults (aged 48 to 66) said the same.
A number of statistics came through in the Accounting Today article, whose numbers were gleaned from a survey done by Wells Fargo. Out of over 1,400 millennial youngsters between age 22 and 32, almost 50% said that they were saving for their golden years, the other half are waiting until age 30, and over 80% said that they must get rid of debt before starting to save.
Part of the savings issue comes down to student debt. Over 60% of the surveyed millennials in Accounting Today said that they took out student loans, while almost the same percentage got scholarships and grants, and 46% were working. This probably means that most millennials used a combination of work, grants, and student loans, just to get through higher education. With less than $10,000 in savings, it's hard to invest in the future. Half of the millennials said they would use $10,000 to pay down debt if they had it, and 47% were only saving 5% or less of their incomes.
Owing back taxes can really cost – and in some cases, can cost people their jobs. Another Accounting Today article written on May 23, 2013, titled "Senators Introduce Bill Requiring Federal Employees to Pay Tax Debts" (accountingtoday.com/news/Senators-Introduce-Bill-Requiring-Federal-Employees-Pay-Tax-Debts-66849-1.html?ET=webcpa:e7139:429118a:&st=email), detailed a bill making its way through Congress that would prohibit those with back tax delinquencies to obtain federal jobs. Delinquency was defined, in this article, as a tax debt that resulted in a filed lien notice. Platinum Tax Defenders points out that now, it may be useful to get tax relief or help from a tax resolution services for two reasons: eliminate roadblocks to retirement, and open up job opportunities. Every dollar of debt has the double effect of restraining savings and increasing the years of full-time work.
Sherri Gastelum, acting CEO of Platinum Tax Defenders, has a 20-year track record in general business, corporate, and tax issues. She works with Attorney Dustin Wetton and 10 or more professionals (IRS enrolled agents, a qualified CPA, and a former IRS tax attorney) to aid clients with tax relief, and the resolution of back tax issues. Sherri serves as a board member of The Entrepreneurial Institute, and also leads the Simi Valley Chapter of the National Association of Professional Women, as its President. Dustin Wetton gained his Juris Doctor degree from the California Western School of Law in San Diego, after finishing an international relations degree. Taxpayers can ask for a free consultation with a PTD specialist (which often lasts from 30 to 45 minutes). For further information on Platinum Tax Defenders or their services visit http://tax-resolution.me or call 1-877-668-1807.