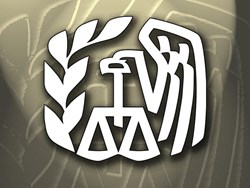 Los Angeles, CA (PRWEB) June 08, 2013
Beyond the fact that there was an increase of $42 billion in student loan debt in 2012, a January 2, 2013 article by Daily Finance ("4 Tax Breaks Every College Student Should Know About")(dailyfinance.com/2013/02/01/best-college-student-tax-breaks/), points out that American taxpayers are leaving tax breaks on the table. The student loan debt can certainly be put to some tax advantage, but Platinum Tax Defenders indicates that increasing debt often leads to greater financial issues or the need for back tax help, sometimes with the aid of a tax attorney.
Specifically, the Daily Finance article alluded to some startling statistics given by the federal Accountability Office – that American taxpayers did not take advantage of some $800 million dollars' worth of tax breaks related to tuition. As of 2009, this worked out to "$466 per person". To date, "national student debt (is) already past the $1 trillion mark". One Platinum Tax Defenders specialist commented that "people who owe debt upwards of 10% of their income often don't know about tax breaks that could save them money, simply because they are scrambling to make current ends meet".
However, having taxpayers take advantage of existing tax breaks might relieve some of the pressure of current debt, along with potentially reducing back tax issues later on. Per the Daily Finance article and the IRS website, the initial four years of education after high school can be good for a credit of up to $2,500, each year. (The cut-off point for adjusted gross income, AGI, is singles with $80,000 per year or couples with $160,000.) Even if taxpayers owe nothing, it's possible to get a $1,000 refund based on university expenses alone. The Lifetime Learning credit can be good for those going back into the educational realm after joining the work world, for up to $2,000 of expenses that are directly related to the cost of education.
There are some guidelines to remember, of course, such as the IRS' warning on Publication 970 (irs.gov/pub/irs-pdf/p970.pdf) not to apply for the "double benefit" of both the American Opportunity Credit and the Lifetime Learning Credit. There's no tax value in being greedy, and a great possibility of an audit, which might create a need for a tax attorney.
Apparently, according to the Daily Finance, a third option is to reduce an AGI by $4,000 via a soon-to-expire "tuition and fees" deduction. The fourth break, for up to $2,500 dollars' worth of student loan interest, would probably affect those already immersed in back taxes. In all four of these tax breaks, those who are married but file separately will not be able to take those deductions, although the break can also apply to educational funds spent on dependents. (It's also worth noting that not one of these credits include a tax break for university room and board – it's simply a living expense.)
A tax attorney isn't always necessary for situations involving unpaid back taxes, but they can be useful. In the "600,000+ Tax Refunds Delayed by Education Credit Glitch" (accountingtoday.com/news/Tax-Refunds-Delayed-Education-Credit-Glitch-66031-1.html), as reported on March 13, 2013 by Accounting Today, the IRS included confusing directives regarding Form 8863 for Education Credits. Many people received IRS notices and experienced delays in the processing of their returns and FAFSA applications. For those who already have a difficult history with the IRS, possibly including an accepted but not completed Offer in Compromise, it might be wise to have a tax attorney on hand for questions or to smooth negotiations with the IRS.
Sherri Gastelum, acting CEO of Platinum Tax Defenders, has twenty years' significant experience in issues relating to general businesses, corporations, and the realm of taxes. The PTD team includes Attorney Dustin Wetton and other professionals, such as IRS enrolled agents, a fully qualified CPA, and an ex-IRS tax attorney. Clients look to Platinum Tax Defenders for negotiations of tax relief and resolution of back taxes, and new clients can get free consultations on tax issues (between 20 to 45 minutes) with a specialist. Sherri is President of Simi Valley's National Association of Professional Women, and a member of The Entrepreneurial Institute. Dustin Wetton finished an international relations degree before adding a J.D. from the California Western School of Law in San Diego. For more information on the services that Platinum Tax Defenders provides, call 1-877-668-1807 or email info(at)tax-resolution(dot)me.