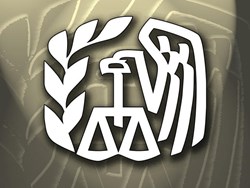 Los Angeles, California (PRWEB) June 15, 2013
Americans seem intent on getting into debt as fast as possible, with bad rates of interest to keep them from paying it back. At least, that's the impression left by a Deseret News article posted on June 11, 2013 ("Americans To Rack Up $47 Billion More in Credit Card Debt This Year") (deseretnews.com/article/765631982/Americans-to-rack-up-47-billion-more-in-credit-card-debt-this-year.html). This makes it even more important for taxpayers to find means of tax relief when getting rid of tax debt, says the President of Platinum Tax Defenders. Between February and April of 2013, Sherri Gastelum says that her firm used offers in compromise so that clients paid less than 3 cents on the dollar of their existing tax debt.
One link between credit card debt and tax debt is the refund that most people expect, said Deseret News. According to the Money Crashers editor (Andrew Schrage), many people "use their tax refund as a safety net to subsidize their credit card debts". If taxes are raised, or deductions expire, this method of paying down credit card debt makes it especially difficult when taxes are owed. If a taxpayer gets into a habit of avoiding being crushed between the dual waves of back taxes and credit card payments, it may be necessary to apply for tax resolution or tax relief.
Sooner is better than later, says Sherri Gastelum. Some clients don't realize that the IRS has specific rules about what they will and won't accept in a tax relief program, such as the Offer in Compromise, even though relaxed IRS rules have made it easier for Platinum Tax Defenders to negotiate for better deals for their clients. On April 22nd, one client was saved $18,500 – so out of a $19,000 tax bill, the payment was dropped to $500 (Case #13139). On March 18, a client with a $40,000 bill had it negotiated down to less than $1,200 (Case #10334), which saved them over $38,800. A February client's smaller bill of $12,300 was reduced by over $12,000 – they only had to pay $100 (Case #11419).
According to Deseret News, American are starting to feel more hopeful about the economy, which means they're relying on making minimum payments to their credit cards instead of paying them down. Credit card debt payments of over $32 billion were lower in the first quarter of 2013 than in the past four years, and the average household still has over $6,500 in credit card debt alone. Add that debt to tax debt, and taxpayers may be looking at losing assets via property seizure, unless they apply for tax relief and make a clean start.
Sherri Gastelum, based in Simi Valley, California, is President of both Platinum Tax Defenders and the National Association of Professional Women. Platinum Tax Defenders has a track record of successful negotiation with the IRS, and because of on-staff Enrolled Agents, is able to offer tax relief beyond California. Sherri began the firm, but the team now includes Attorney Dustin Wetton and qualified CPA's, with at least 10 years' experience. Sherri's business experience is used as a board member of The Entrepreneurial Institute. Dustin Wetton's added to his international relations degree with a J.D. from the California Western School of Law in San Diego. Specialists in tax resolution services can be called for a no-cost consultation at 1-877-668-1807, or by emailing info(at)tax-resolution(dot)me.