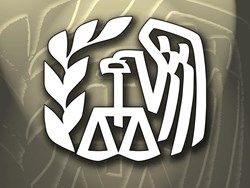 Los Angeles, California (PRWEB) June 19, 2013
Making an affordable payment plan with the IRS may have just gotten harder. The Treasury Inspector General for Tax Administration (TIGTA), according to a June 12, 2013 report by Accounting Today, says that the "IRS Needs Better Controls over Partial Payment Agreements"(accountingtoday.com/news/IRS-Needs-Better-Controls-Partial-Payment-Agreements-67079-1.html?ET=webcpa:e7234:429118a:&st=email). Taxpayers who have been counting on leniency may find that it costs more paperwork and time to see if they even qualify, says Sherri Gastelum of Platinum Tax Defenders.
The Accounting Today article pointed out that there have been significant gaps in IRS dealings with payment plans, according to the TIGTA report issued on May 6, 2013 ("Controls over Partial Payment Installment Agreements Can Be Improved")(treasury.gov/tigta/auditreports/2013reports/201330040fr.html). Out of 100 randomly picked payment plans, TIGTA found that IRS officials didn't always completely review the required financial documents when creating an agreement with taxpayers, or have the taxpayer's situation reviewed every two years. Over 50% of the files didn't show a complete "manual review", which is supposed to happen if there's a possibility of financial improvement for the taxpayer. A specialist with Platinum Tax Defenders said that this unfavorable TIGTA review might encourage the IRS to "crack down on payment plans, once people get a raise or finally get hired."
Of course, Accounting Today indicated that TIGTA may be concerned about the opposite problem, that maybe taxpayers don't really have the money for the amount specified in their agreements. Sherri Gastelum says that the IRS idea of an affordable plan and the taxpayer's idea of an affordable plan may be quite different, which is why a tax resolution services or tax relief firm might be able to shed light on what can work for both sides.
Also, no one is immune to pressure. While the TIGTA report notes that the IRS says "limited resources" will keep it from reviewing currently not collectible (CNC) files to get back some of the $60 million that taxpayers may be able to pay, resources can be renewed. According to a May 16, 2013 Fox Business article ("The 2014 IRS Budget: All About Compliance")(foxbusiness.com/personal-finance/2013/05/16/2014-irs-budget-all-about-compliance/), the $600 million increase in the IRS budget in 2009 was meant to increase auditing and collecting efforts, and the IRS has requested another $1 billion in funding for 2014. Some of that would pay for over 4,500 extra IRS staff members. That might mean shorter hold times on the phone, so that payment plans can be reached, as well as more enforcers "to identify and contact non-filers".
The Platinum Tax Defenders website shows a successful negotiation track record with the IRS, due to the work of Sherri Gastelum, attorney Dustin Wetton, and their team of Enrolled Agents, CPA's, and tax specialists. In Simi Valley, California, Sherri is President of Platinum Tax Defenders and the National Association of Professional Women, and her business experience is used on the Entrepreneurial Institute's board. Platinum Tax Defenders can represent clients' state and federal issues, due to the Enrolled Agents' presence, and tax attorney Dustin Wetton's J.D. is useful for tax law questions. Specialists in tax resolution can be reached for a no-cost consultation at 1-877-668-1807, or by emailing info(at)tax-resolution(dot)me.