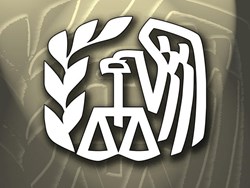 Los Angeles, CA (PRWEB) June 25, 2013
Making it through a tax audit is never easy, which is why there are so many articles with tips on how to deal with an IRS audit. A June 17, 2013 article by Fox Business ("4 Type of IRS Audits: What to Know and How to Prepare for Each One") (foxbusiness.com/personal-finance/2013/06/17/4-types-irs-audits-what-to-know-and-how-to-prepare-for-each-one/) helpfully breaks down the four types of audits: correspondence audit, office audit, field audit, and random audit. While it's reassuring that random audits come in the same way as jury notices, Sherri Gastelum (President of Platinum Tax Defenders) says that audit receivers may want to hire a tax resolution services with a tax attorney on staff, just to be safe.
Some of the differences between the types of audits, as detailed by the Fox Business article, become quite obvious early on. If the IRS audit letter requests that the taxpayer drop by an IRS office, it's clear that this is an "office audit". What may not be clear to taxpayers is that bringing along a tax attorney or CPA, along with verifiable documents, can be of significant help in a meeting that's supposed to be wrapped up in a day. Otherwise, it's possible for taxpayers to bypass any hope of tax relief, due to the overwhelming fear of possible wrongdoing or accounting mistakes.
The Fox Business article also pointed out that field audits are much more rare and intimidating than other types, because the IRS is visiting the taxpayer's home or business. Even an accountant may want the presence of a tax attorney, who may be able to spot inaccuracies in IRS agent requests, or when an agent has overstepped procedural limits. "Any one of the four types can turn into a field audit", commented one Platinum Tax Defenders specialist. "Just because random audits and correspondence audits are low-level, doesn't mean that the IRS won't think that it found something to pursue beyond a missing schedule or some math mistakes."
Representation by a tax attorney can be even more important during a tax audit than during normal court-related legal action, says Sherri Gastelum. If an audit goes all the way to the Office of Appeals or the Tax Court, there are really no further appeals to be had. That's why, in heavy duty audit instances, it might be worthwhile to research which tax resolution offices have Enrolled Agents and tax attorneys on hand for client representation. For any type of audit, ignoring the notice, not being prepared with records of financial activity, or providing more documents than necessary, can certainly get the worst kind of results.
The Platinum Tax Defenders website displays a successful track record of IRS negotiations on behalf of their clients, due to the work of attorney Dustin Wetton, President Sherri Gastelum, and their team of CPA's, Enrolled Agents, and other tax specialists. Sherri is President of Platinum Tax Defenders in Simi Valley, California, as well as the National Association of Professional Women. Her business experience has been valuable on the board of the Entrepreneurial Institute. Both state and federal tax issues can be represented by Platinum Tax Defenders, due to the presence of Enrolled Agents. Tax attorney Dustin Wetton, whose J.D. was earned at the California Western School of Law, is well able to handle tax law questions. Other tax resolution specialists can be called for a no-cost consultation at 1-877-668-1807, or via email at info@tax-resolution.me.