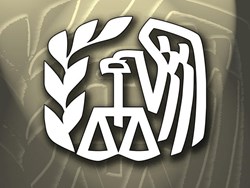 Los Angeles, CA (PRWEB) June 28, 2013
Once tax debt becomes larger than a few thousand dollars, it may seem overwhelming, especially if tied to multiple years of back taxes. MSN Money indicated how "Negotiating with the IRS Gets Easier" on January 23, 2013, outlining new IRS rules can ease the process of tax relief solutions like an Offer in Compromise (money.msn.com/taxes/negotiating-with-the-irs-gets-easier). Using this information and prior experience, Platinum Tax Defenders' CEO (Sherri Gastelum) details five tips on the Offer in Compromise, while suggesting that taxpayers may want to consider asking an experienced tax attorney, CPA, or tax resolution service for help with filing these sensitive documents.
1. First, says MSN Money, the 'present value' rule has changed in the taxpayer's favor. Instead of the IRS calculating a monthly amount that the taxpayer could afford to pay in an Offer in Compromise (OIC), and then multiplying it by 4 years (48 months), the monthly amount is now multiplied by 1 year (12 months). That decreases the total tax debt amount down to an affordable value, 25% of what it once was.
2. Second, there's a gap that may exist between a taxpayer's monthly total bills, and what the IRS believes to be reasonable and necessary living expenses, says MSN Money, based on averages gleaned from state and nationwide information. If a taxpayer has a higher standard of living than used in their surrounding area, that may hike up the OIC total, which may be a reason to hire an experienced tax resolution services.
3. Third, there's a break for those who are business owners, or self-employed. MSN Money explains the six-month rule, in which the IRS estimates an Offer in Compromise number based on the last six months of self-employment income. Platinum Tax Defenders encourages those who run their own businesses not to neglect any business-related expenses, since these can reduce the negotiating amount that would help for tax relief.
4. Fourth, there's a warning included by MSN Money: fraud convictions and transferring asset ownership can negate an offer. Also, if the IRS has reason to believe that a taxpayer is withholding information about assets (such as an IRA or real estate), the Offer in Compromise amount may be increased to include the amount of the asset, or negotiations may be terminated.
5. Fifth, taxpayers may not realize that an accepted Offer in Compromise should be paid off quickly. MSN Money said that the total debt should be settled within a five-month period, in five payments or less. Otherwise, the monthly amount should be multiplied by 2 years (24 months) instead of 12 months, advancing the end date of final payments to 24 months instead of five months.
The base of Platinum Tax Defenders and its CEO, Sherri Gastelum, is in Simi Valley, California. Sherri's business experience shows as a board member of the Entrepreneurial Institute, and in her Presidency at the Simi Valley Chapter National Association of Professional Women. Platinum Tax Defenders' team members have successfully negotiated Offers in Compromise on behalf of clients, and some results can be seen on the website. The team includes CPA's, Enrolled Agents, other tax specialists, and tax attorney Dustin Wetton. Dustin's international relations degree was obtained in Hawaii, while his J.D. came from San Diego's California Western School of Law. Platinum Tax Defenders' Enrolled Agents are also allowed to represent clients in state tax issues. For a free, 30-minute consultation, call 1-877-668-1807 to speak to a tax specialist, or email info (at) tax-resolution (dot) me.