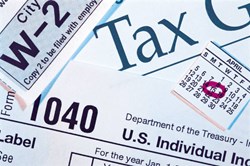 Los Angeles, CA (PRWEB) June 29, 2013
While employers may be concerned about the recent 2% increase in payroll tax, a March 1, 2013 Forbes report mentions a bigger tax issue involving payroll taxes, in "IRS Expands Independent Contractor Amnesty" (smallbusiness.foxbusiness.com/finance-accounting/2012/10/12/deposit-payroll-taxes/). Under the Voluntary Classification Settlement Program (VCSP), the IRS has relaxed some rules. Platinum Tax Defenders' CEO, Sherri Gastelum, offers five tips and suggests that qualified employers take advantage of the program, since the IRS is notoriously much harder to please on back tax issues involving payroll taxes and debt than any other type of back taxes.
1. First, Forbes says that there's no time to lose in reclassifying independent contractors to actual employees. Until June 30, 2013, the IRS is lifting the rule that says employers must have filed 1099's on behalf of the reclassified employees for the last three years. After that, 1099's must be filed for the employees, and penalties plus a higher rate of payment will also be added.
2. Second, employers who are already being audited by the IRS may still be eligible for the VCSP, indicated Forbes, so long as the primary audit issue doesn't revolve around payroll taxes. Also, according to IRS FAQ's about the program, an employer can still qualify for the VCSP if they have resolved an audit revolving around worker classification, so long as the issue was not contested in a court.
3. Neither can employers be involved in a worker classification dispute with the Department of Labor, says Forbes, or a state agency. Platinum Tax Defenders reminds employers that a tax resolution office with Enrolled Agents can handle state tax issues as well as federal issues.
4. Third, similar to an Offer in Compromise, a qualified employer who is accepted to the VCSP program won't have to pay either penalties or interest on the assessed amount, says Forbes. However, Platinum Tax Defenders notes that after June 30th, that tax relief may no longer apply.
5. For employers worried about continual audits, the VCSP will also mark off audits related to worker classification in prior years, indicates Forbes. Essentially, says Sherri Gastelum, since employers have come forward voluntarily and saved the IRS the effort of finding discrepancies, the IRS isn't allowed to go back into business records and find issues on the same topic – similar to a double jeopardy rule.
6. Since time is short, Platinum Tax Defenders encourages employers with worker classification issues to consider filing for the VCSP. Also, since VCSP documentation can still include difficult benchmarks and rules, it may be worth considering a tax resolution services skilled in both state and federal tax negotiations.
Sherri Gastelum is both President and CEO of Platinum Tax Defenders in Simi Valley, California, and President of the National Association of Professional Women. She is a board member of the Entrepreneurial Institute, with significant small business and tax experience. Platinum Tax Defenders' website shows records of some successful Offer in Compromise negotiations, due to the work of a highly skilled team of Enrolled Agents, CPA's, tax specialists, and tax attorney Dustin Wetton. Dustin holds an international relations degree from Hawaii Pacific, along with a law degree from the California Western School of Law. For a free consultation with a tax specialist, call 1-877-668-1807, or email info(at)tax-resolution(dot)me.