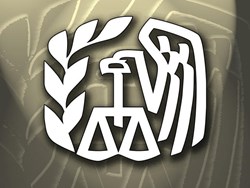 Platinum Tax Defenders helps business owners and individuals to take advantage f every tax dredit available to them 1-877-668-1807
Los Angeles, California (PRWEB) April 04, 2013
In a classic David against Goliath move, three tax preparers went up against the IRS in court, and won. Loving v. IRS (Civil Action No. 12-385 (JEB)) made many headlines in 2012 and 2013, hardly any of them complimentary toward the IRS, with titles such as Forbes' "Wrong Side of Audit". Nor were the comments of ruling Judge James Boasberg much more positive, with phrases such as "invalid regulatory regime" to describe IRS attempts to impose regulations on tax preparation firms, and "threat to Plaintiff's livelihood" to describe the preparers' financial position. In view of the March 27th ruling of the Appeals Court in Loving v. IRS, upholding Judge Boasberg's decision, Platinum Tax Defenders suggests that a tax resolution firm may help taxpayers with tax preparation as well as tax relief, especially those needing back tax help.
The primary issue in Loving v. IRS, says Platinum Tax Defenders, may have been more than just the court's desire to see the IRS adhere to Congressional guidelines of conduct. In fact, it may be one of the primary issues brought up in IRS audits of personal income and tax returns: inflation. In January, both Forbes(on 1/31/2013) and The Examiner (on 1/30/2013, by: KARL DICKEY) quoted the plaintiff's attorney rebuttal to repeated IRS claims of "irreparable harm" in case of the court's refusal to allow IRS regulation of tax preparers. Calling the IRS regulatory measure a "cash cow", Dan Alban of the Institute for Justice (which filed the plaintiff's paperwork) said that the IRS inflated the value of lost revenue by 2000%.
Per Forbes, the IRS said that $4 million per month would be lost to the Treasury if tax preparers weren't regulated, whereas the Institute of Justice (IJ) said that the number erroneously included professional who are already required to adhere to regulations (CPA's, attorneys, and enrolled agents). Per IJ, the total tally of lose revenue would be under $200,000. Further, the IRS complaint about the cost of "finding other positions", rather than a tax preparer regulation measure, doesn't really make sense when tallied with understaffing for answering taxpayer questions.
Taxpayers can incur serious penalties and fines, and sometimes even prison time, for over-inflating the basis of either income or lost income. Not only did the Washington D.C Court of appeals deny the IRS Motion for Stay, but the one-page decision indicated that the IRS had not fulfilled "stringent requirements" of paperwork necessary to overturn an appeal. Ironically, this is usually what the IRS says to taxpayers who have not filed proper documentation, that requirements have not been met.
As indicated before by Platinum Tax Defenders, experienced tax resolution services, it may not have helped the IRS' case that the Taxpayer Advocate recently noted a nearly 20% overturn rate in IRS examiners' claims that taxpayers are not eligible to benefit from the Earned Income Tax Credit. Nor would it have helped the IRS to include March 2012 statistics from the Treasury Inspector General for Tax Administration (TIGTA), saying that the IRS error rate for improper EITC payments is around 25%, or between $13 to $16 billion.
Since regulation fees would have to be passed on to clients, Platinum Tax Defenders indicates that the recent ruling can save taxpayers money. However, Platinum Tax Defenders also points out (per Accounting Today on 3/28/13) that Judge Boasberg did not say that tax preparers should not engage in continuing education or take competency tests - only that the IRS was not authorized to require these things. Also, since CPA's and attorneys dealing with taxes (and enrolled agents) are already held to a high professional standard, it would be wise for taxpayers to consider obtaining tax relief and back tax help under the guidance of a tax resolution firm who already employs such professionals.
Platinum Tax Defenders has a dedicated team of 10 professionals (including tax attorney s, CPA's and former IRS agents) with a ten-year track record of stopping bank levies and removing tax liens. Most initial consultations range from 20 to 45 minutes, in which a qualified tax resolution professional can examine the specifics of the situation and offer strategies for dealing with the IRS.
For more information from Platinum Tax Defenders on stopping property seizure and getting help with back taxes, call 1-877-668-1807 or send an email to info@tax-resolution.me.