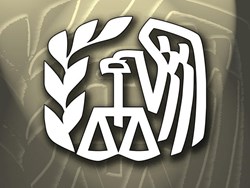 There is no such a thing as one size fits all when it comes to tax solutions. Our goal is to get to know each client's financial situation and negotiate the best repayment option on behalf, and guide them through this challenging process. 877- 668-1807
Los Angeles, CA (PRWEB) February 23, 2013
Platinum Tax Defender:The World Wide Web has done many things to increase productivity and spur growth, but it has also increased identity theft. Though Congress made identity theft illegal in 1988, and the Federal Trade Commission has a toll-free number for help in resolving issues (1-877-438-4338), Americans have still experienced a tidal wave of identity theft. The Bureau of Justice Statistics has reported that U.S. households lost "about $13.3 billion in direct financial losses due to identity theft in 2010", which is a 33% increase from 2005 reported losses. Between 30% to 50% of these losses were due to credit card misuse, but the loss of personal information also costs Americans in time and tax issues, when many American are in need of tax relief.
Since many Americans pay professionals and use tax software to help prepare their taxes – especially if there are back taxes to be filed – identity theft can make many citizens vulnerable. In their 2012 report to Congress, the National Taxpayer Advocate Service (an independent organization within the IRS) stated that 80% of American households use outside help to get taxes prepared, and that unsolved cases of fraudulent tax returns brought to their attention had a household income of $32,000. NTAS stated a number of concerns, one of which was that "It may be difficult for some taxpayers to meet the burden of proof the IRS requires." Of further concern is the IRS refusal to issue refunds after correct returns have been filed by those whose returns were altered by a third party: "Instead, the IRS informs the victim that preparer misconduct is a civil matter to be settled without its assistance." Nor will the IRS issue refunds on taxes filed fraudulently, if the refund was to be issued by direct deposit.
Platinum Tax Defenders strongly encourages those who have suffered identity theft to review their taxes. Though much has been said about the need to simplify tax laws, taxpayers are currently burdened with the most responsibility because they are under legal obligation to prepare taxes correctly and communicate with the IRS. When either obligation is not met (especially in the case of back tax issues), the IRS has the ability to issue wage garnishments, bank levies and even property seizure. If done on a large enough scale, identity theft applied to taxes can "ruin someone's life", said a Platinum Tax Defenders associate.
Professional tax resolution services can be key in restoring attention to proper procedure and providing assistance in creating meaningful dialogue with IRS agents (or Revenue Officer assistance), since Revenue Officers deal in debt collections. Distinctions such as 'tax relief' rather than 'tax assistance' can become important.
Platinum Tax Defenders offers a free consultation by phone, without further obligation, so that taxpayers can be informed of their rights and possible solutions. Platinum Tax Defenders has a dedicated team of 10 professionals (including tax attorneys, CPA's and former IRS agents) with a ten-year track record of stopping bank levies and removing tax liens. Most initial consultations range from 20 to 45 minutes, in which a qualified tax resolution professional can examine the specifics of the situation and offer strategies for dealing with the IRS.
For more information on tax resolution services such as stopping property seizure and getting help with back taxes, call 1-877-668-1807 or Visit them on http://tax-resolution.me/