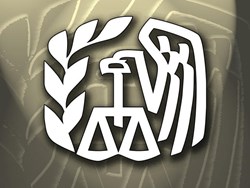 Platinum Tax Defenders helps business owners and individuals to take advantage f every tax dredit available to them 1-877-668-1807
(PRWEB) April 02, 2013
Taxpayers can get themselves into trouble by doing the most innocuous things. Fox 10 News in Phoenix reported that by not reporting up-to-date income levels, even claiming a medical tax credit per the allowances of Obamacare (otherwise known as the Patient Protection and Affordable Care Act) can result in a tax bill rather than a tax refund. Raises can be deadly, so that the large subsidy from the government can be turned into a reason for a balance owed. "Mix that with an extension request and see how the penalties add up," commented one Platinum Tax Defenders specialist. Platinum Tax Defenders suggests that a tax resolution firm with an experienced tax attorney can help those claiming medical or Earned Income tax credits, or in resolution of payment plans negotiated for tax relief.
Truly, the best way to avoid tax penalties is prevention. Forbes ran a helpful article in 2012, pointing out "strange but legitimate" deductions allowable by the IRS. These included things like cat food as a business expense (see Seawright v. Commissioner), a private plane designated for repair trips to the rental condo (see French v. Commissioner), and some payments made for adult dependents such as a live-in girlfriend (see Bruce v. Commissioner).
One might get the impression that the IRS loses regularly in tussles with the Tax Court or in the appeals process, and one might be right. A study done by the Taxpayer Advocate (TA) indicated that nearly 20% of taxpayer cases rejected by an IRS examiner are regularly overturned in the appeals or court process, due to documentation already listed as approved on the IRS internal manual. Examiners themselves, says the TA, have a 5% fail rate in application of the law, though the study was only done on taxpayers attempting to recover Earned Income Tax Credit (EITC) refunds to which they were entitled.
In fact, just time wasted may justify the expense of a tax attorney. The same TA report said taxpayers waited nearly 18 months for their EITC, after an average of 5 significant interactions with an IRS examiner, and proper documents submitted - often only when Tax Court procedures were in process. ("Evidently, taxpayers do not receive from examiners adequate explanations of what documents are needed, but they do receive adequate explanations once they have exited the examination phase of the case.") Since the EITC is often used by those with low income rates, the average claim of nearly $3,500 (25% of the average adjusted gross income of less than $18,000) could have been very beneficial sooner rather than later. Interest paid by the IRS for refund delays totaled an average of $200 per return.
Platinum Tax Defenders points out a tip based on a warning in the TA report: "Appeals Officers and Chief Counsel attorneys do not often accept testimony as a substitute for documents, and the cases are rarely conceded due to the hazards of litigation." An annual tally of 500,000 returns claiming the EITC are audited, which is only 30% of the sums total of annual audits. Document complexity means that the IRS often overturns its own decision to reject EITC claims even before reaching Tax Court, but this is a large risk to take. 80% of contested cases in 2011, says the TA, were settled out of court, while less than 5% are generally settled in court.
Platinum Tax Defenders has previously pointed out the necessity of tax attorney s for high-income earners, since audit rates are often higher than for those who earn over $200,000, and highest of all for millionaires. However, says Platinum Tax Defenders, the study on EITC credits shows that low-income earners are vulnerable to unreasonable delays. Tax relief measures, or resolution on back taxes unpaid for lack of income, may progress more quickly or more cheaply with a firm who has a skilled tax attorney or former IRS agent on staff. Miscommunication or appeals not filed timely can delay, or cancel, tax relief negotiations for back taxes.
Platinum Tax Defenders has a dedicated team of 10 professionals (including tax attorneys, CPA's and former IRS agents) with a ten-year track record of stopping bank levies and removing tax liens. Most initial consultations range from 20 to 45 minutes, in which a qualified tax resolution professional can examine the specifics of the situation and offer strategies for dealing with the IRS.
For more information from Platinum Tax Defenders on stopping property seizure and getting help with back taxes, call 1-877-668-1807 or Visit http://tax-resolution.me/.