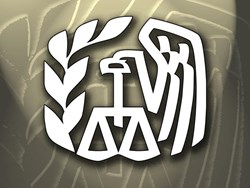 Los Angeles, California (PRWEB) April 10, 2013
Offshore banking accounts have become a hot topic, especially since Sweden's bank Wegelin has been ordered to pay $58 million for aiding clients in tax evasion, as it was published by swissinfo.ch on January 3, 2013 in and article titled: "Wegelin private bank pleads guilty". The IRS has also come under fire for various issues, such as audit procedure and the allowance of illegal tax refunds, and it may be inviting scrutiny with its latest gambit(http://www.accountingtoday.com/news/IRS-Disqualifies-Offshore-Voluntary-Disclosure-Participants-65996-1.html?ET=webcpa:e6803:429118a:&st=email): rejecting previously accepted applicants for the Offshore Voluntary Disclosure Program (OVDP). Platinum Tax Defenders urges taxpayers to look for tax resolution services with an on-staff tax attorney, for protection against similar application rejections.
Until mid-2012, the legal case of United States v. Williams (Civil Action No. 1:09-cv-437, E.D. Virginia 2010) was good precedent for the courts to overturn stiff IRS penalties for willful neglect to file a Foreign Bank and Financial Account Report (FBAR). Williams, the defendant, was not advised to file the report. The original court ruled that Williams did not know that neglecting to file an FBAR was a fineable offense, when he admitted guilt in hiding his offshore account. (Charges for intentionally not filing an FBAR can go up to a maximum of $100,000 or 50% of the account balance.) "What's chilling," said one Platinum Tax Defenders specialist "is the judge's words [from the Fourth Circuit Court of Appeals] - 'The authority to enforce such assessments has been delegated to the IRS.'" The Fourth Circuit court said that Williams intentionally did not learn about the requirements of his tax filings, and that he meant to conceal and mislead.
Platinum Tax Defenders, a tax resolution services firm says: what's more disturbing than the Williams reversal is the stunning lack of tact (and possibly intentional move) by the IRS in rejecting OVDP applications that had been approved for six months or more. Some attorneys are claiming the issue is the latter - that the IRS wants to lure taxpayers into showing documents related to their offshore accounts, and then hit them with maximum penalties.
As pointed out in a Wall Street Journal report, some attorneys are also wondering if the IRS has targeted taxpayers with accounts held in Israel, at Bank Leumi and United Bank Mizrahi, because of recent admissions from the banks themselves. The IRS officially stated in February that a possible reason for OVDP disqualification was that taxpayers had not fully and truthfully revealed information about bank holdings. Or, said a former IRS Criminal Investigations chief, "another likely reason…is an administrative error within the IRS, such as missing the fact that the agency already had the taxpayer's name."
Platinum Tax Defenders, tax relief experts, encourages taxpayers to obtain help from a tax attorney if it is necessary to apply for the OVDP, because of the Williams case and the IRS rejection of accepted OVDP applicants. It is clear that court rulings can be overturned, and a skilled tax attorney can be of great use in shedding light on their clients' actions and motives. It would be tragic to incur over $100,000 in penalties and fines because of a misunderstood statement or the wrong box checked on a tax preparation packet.
Platinum Tax Defenders has a dedicated team of 10 professionals (including tax attorney s, CPA's and former IRS agents) with a ten-year track record of stopping bank levies and removing tax liens. Most initial consultations range from 20 to 45 minutes, in which a qualified tax resolution professional can examine the specifics of the situation and offer strategies for dealing with the IRS.
For more information from Platinum Tax Defenders on stopping property seizure and getting help with back taxes, call 1-877-668-1807 or visit tax-resolution.me.