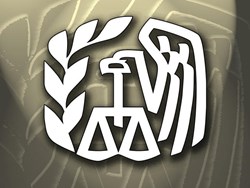 Los Angeles, California (PRWEB) May 25, 2013
Unrealistic promises and fraudulent claims are certainly a bad way to bring in customers – and a good way to get a company into legal trouble. On May 23, 2011, USA Today reported that "Some Tax-Resolution Companies Are Scams" (usatoday30.usatoday.com/money/perfi/columnist/block/2011-05-23-tax-resolution-scams_n.htm). Sherri Gastelum, CEO of Platinum Tax Defenders, says that bad apples can show up as tax resolution professionals just as they can in other respected work areas, such as the medical field and the accountancy field. Platinum Tax Defenders, she says, was able to reduce actual client tax bills of over $100,000 down to a little more than $1,000 or even less.
Nor are these cases spread out over a great number of years. As early as April 8, 2013, the tax bill for a client (#11308) went down from $101,708 to $252 – a great savings of over $100,000. A little further back, on February 4, 2013, one client (#10649) was able to have a $146,996 bill settled for $100. The client (#10665) that had to pay the most money settled on October 30, 2012. The original bill was for $108,000, and the accepted offer came to $1,016. That may qualify by USA Today's standards of "reputable tax professionals who can help you resolve problems with the IRS".
The USA Today tips on red flags would be quite helpful to taxpayers, who truly need a tax resolution services to save them time and money. High-pressure sales and strong-arm techniques help no one but a firm that's interested in short-term business, and are always worth watching out for. Being able to view a "written description of services" is a requirement in the auto mechanic world, although a good website should give a clear indication of what can and can't be done in the majority of cases. It is also certainly true that guarantees can apply to work done by the tax resolution service, but not to results, because agreements between government entities such as the IRS and an individual depend on many factors. This is why Platinum Tax Defenders states on its FAQ page that "Any firm that makes blanket guarantees of pennies on the dollar savings on their client's tax debt is not only grossly misleading the client, but is borderline operating illegally."
Individual taxpayers can send letters and communicate with the IRS on their own behalf, and some are able to obtain a certain amount of tax relief just by following directions on the IRS website. Many people are also able to get well from illnesses on their own, or by checking out information on the WebMD website. However, the IRS does tend to be able to call the shots when speaking to a taxpayer, who may or may not know legal precedent or current tax relief measures. For those who would like to have a professional buffer, and the benefit of negotiating experience with the IRS, it may be an idea to look into a tax relief or tax resolution service.
Sherri Gastelum, CEO of Platinum Tax Defenders, doesn't operate alone. She and Attorney Dustin Wetton help provide tax relief and tax resolution with a team of professionals. These include CPA's, a former IRS tax attorney, and IRS enrolled agents. Sherri is on the board of The Entrepreneurial Institute, and continues to be the President of the National Association of Professional Women in Simi Valley. Dustin gained a degree in international relations before obtaining his J.D. from the California Western School of Law in San Diego. For a free consultation with a PTD specialist, or for more details about Platinum Tax Defenders, call 1-877-668-1807 or email info(at)tax-resolution(dot)me.