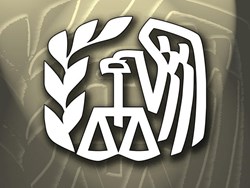 Los Angeles, California (PRWEB) June 13, 2013
Tax debt can be one of the most overwhelming kinds of debt. Fear and procrastination can go hand-in-hand for people who find themselves unable to pay normal bills, until the worst comes true – an IRS letter in the mail. A May 14, 2013 article posted by Reuters, "Coming Clean On Your Taxes", (reuters.com/article/2013/05/14/us-column-feldman-penalties-idUSBRE94D12S20130514) made some very good points about how people can get behind on tax payments, and what can start the cycle of avoidance. The Platinum Tax Defenders President, Sherri Gastelum, offers hope to taxpayers by summarizing some of the ways people can get behind on tax filings, and three recent cases of real clients who saved over $25,000 by filing an Offer in Compromise with the IRS.
According to a director of a tax center quoted in Reuters, many people struggle with "drugs, booze, or women", and these habits spark off issues with tax payments. While addictions certainly don't help taxpayers toward general money management, it's possible that other reasons listed may have more to do with tax debt: job loss, home loss, early withdrawal of retirement funds, and stock market crashes.
Mental games may also have a significant impact on how people treat their taxes, says Sherri Gastelum. Reuters made the excellent point that there is a cycle of shame associated with not filing taxes, which tends to build into the vicious cycle of not filing for years at a time. This can make it difficult – but not impossible – to arrange for a payment plan or other type of tax relief. Many tax resolution services, such as an Offer in Compromise, require that the payer have filed tax returns for a certain number of years, as well as agreeing to oversight for a few years after a tax relief agreement is reached.
Facing the IRS notices can be difficult emotionally, as described in Reuters by a Hurricane Sandy victim ("There is shame in not getting your stuff together. It's just a monster in the closet."). What can be doubly difficult, according to Sherri, is dealing with the vast volume of required paperwork, once it becomes clear that the IRS letters have to be answered and dealt with. One Platinum Tax Defenders client (Case #11534) had a $26,000 debt that was settled for $100, on February 19th of 2013. It's not always possible to get such a spectacular savings rate – another client with a $35,000 debt had to pay $5,290 (Case #10167) – which means the payment was 15 cents on the original dollar amount. Similarly, another client with a $35,000 debt (Case #10447) settled for slightly more at $5,722, but still saved just under $30,000. Despite the origin of the reason for why taxpayers get behind on the bills, tax relief and a new start is still in everyone's best interests.
Sherri Gastelum, is both President of Platinum Tax Defenders and the National Association of Professional Women in Simi Valley, California. Though she started Platinum Tax Defenders (which offers national tax relief beyond California), she and Attorney Dustin Wetton are the leaders of a skilled team with 10 years' experience. Not only are there Enrolled Agents who can represent client interests in all 50 states, there is also a former IRS tax attorney and qualified CPA's who can help. Sherri's business experience is an asset on the board of The Entrepreneurial Institute, and Dustin Wetton's expanded his international relations degree with a J.D. from San Diego's California Western School of Law. Tax resolution specialists can be called for a free consultation at 1-877-668-1807, or by emailing info(at)tax-resolution(dot)me.