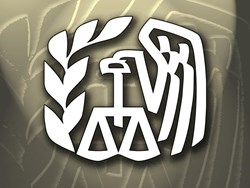 Los Angeles, California (PRWEB) June 17, 2013
In some ways, the IRS can seem to operate like a business, especially when collecting from reluctant customers. On March 27, 2013, Time Magazine's 'Business and Money' segment had an article offering insight into the "tax gap" problem, or "The $600 Billion the IRS Can't Collect" (business.time.com/2013/03/27/the-600-billion-the-i-r-s-cant-collect/). This can either be seen as an opportunity or a real disadvantage to taxpayers, commented the CEO of Platinum Tax Defenders (Sherri Gastelum), who noted that her company was able to offer back tax help of over $10,000 per client in two recent instances.
Allowing clients to save time and money on filing for tax relief is one of the main goals of Platinum Tax Defenders, according to their website. While it's true that not every client has the same situation, or qualifies for the same amount of tax relief, Sherri Gastelum says that her tax resolution firm has been able to save many clients over $10,000 by taking advantage of the IRS Offer in Compromise solution, among other options.
Further, there are at least two recent examples of this level of tax relief savings on the Platinum Tax Defenders website, from the early part of 2013. On January 29, 2013, one client was able to make a $590 final payment on a $12,000 debt (Case #10675). A few days earlier, on January 16, 2013, another client saved $10,400 by making a $600 settlement on an $11,000 debt (Case #10467).
According to the previously quoted Time Magazine article, income under-reporting from business owners and self-employed contractors is the biggest reason why the IRS believes that it is missing out on necessary funds. "The biggest headache for the IRS is collecting business income from the self employed, who must voluntarily report their earnings, and may — accidentally or on purpose – omit items such as income received through bartering, debt cancellation, or kickbacks."
This can create problems for taxpayers in dealing with the IRS, says Sherri Gastelum, because individuals can be caught between a rock and a hard place – the IRS' need to collect, versus the idea that most people don't properly report their income. The Time Magazine article indicated that the IRS believes that "44% of taxes owed on such business income" ends up not getting collected. Sherri notes that having professional tax resolution services can elevate the negotiation conversation by either showing records of faithful tax payments, real hardship status, or other points in the taxpayer's favor.
Sherri Gastelum of Simi Valley, California, is CEO of Platinum Tax Defenders and President of the National Association of Professional Women. Platinum Tax Defenders' successful negotiation track record with the IRS can be found on their website, due to the work of on-staff Enrolled Agents, CPA's, and Attorney Dustin Wetton. With Enrolled Agents on the team, Platinum Tax Defenders is able to represent clients across the United States' 50 states. Sherri's prior business expertise is useful on the board of The Entrepreneurial Institute. Dustin Wetton's J.D. comes from San Diego's California Western School of Law, supplemented by an international relations degree. Tax resolution specialists can be contacted for a free consultation at 1-877-668-1807, or by emailing info(at)tax-resolution(dot)me.