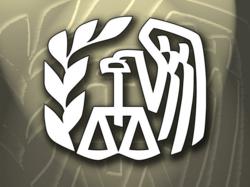 Our staff has over 10 years of experience in representing clients with the IRS. We are experts in tax negotiations. We have a proven track record of results nationwide. 877- 668-1807.
(PRWEB) November 30, 2012
Last year, the IRS launched nearly 4 million investigations of taxpayers with delinquent balances, resulting in a slew of fines and devastating bank levies. Most commonly, these resulted in frozen assets and wage garnishments, incapacitating any future prospect of erasing outstanding debt.
Platinum Tax Defenders offers a wide variety of tax resolution services for individuals and business owners dealing with back taxes and the penalties associated with them. Providing crucial information about how to lift bank levies and wage garnishments, they can help taxpayers figure out how to use their income to get ahead.
Despite the domino effect of foreclosure in the current housing market, the federal government can add to worries about crippling mortgages by freezing assets and hindering home sellers from helping themselves. Platinum Tax Defenders, however, can help lessen the levies, and lift a lien on a home or business long enough to refinance or sell at a price that can still save a seller's credit score.
Similarly, the IRS can garnish up to 25% of a taxpayers disposable income, resulting in accumulated debt and eventually, even more devastating fines. Many are turning to bankruptcy to get out from under the overwhelming pressure of garnished wages and seemingly insurmountable debt, but with the kind of advice given by the tax professionals at Platinum Tax Defenders, taxpayers can find ways to settle their debt without losing their credit history.
For individuals and business owners who have not yet defaulted on a payment but will be unable to pay their income taxes for the current fiscal year, Platinum Tax Defenders also offers important tips on Offer in Compromise, allowing taxpayers to settle for less than what is owed and avoid the fines that will keep them from getting out of debt for another 365 days.
Taxpayers no longer need to bare the overwhelming burden of unpaid income taxes, or loose their homes and businesses at the hand of a poor economy. Platinum Tax Defenders offers real solutions, and empowers regular citizens to make smart decisions about their financial futures. For more information about lifting bank levies and wage garnishments, or to schedule a free consultation regarding any other concerns about tax debt relief, visit http://www.tax-resolution.me.
Platinum Tax Defenders are experts in tax negotiation, offering a wide range of tax resolution services for individual taxpayers and small business owners. With over ten years of experience representing clients in negotiations and settlements with the IRS, they help regular citizens avoid significant fines and even foreclosures, by facilitating penalty abatements, lien subordinations, restructured payment plans, and the release of bank levies and garnished wages. For more information and free consultation call 877-668-1807
Tusana Web Design & Internet Marketing