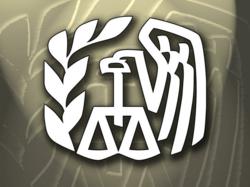 "There is no such a thing as one size fits all when it comes to tax solutions. Our goal is to get to know each client's financial situation and negotiate the best repayment option on their behalf, and guide them through this challenging process."
Los Angeles, California (PRWEB) December 03, 2012
In May 2012 the Internal Revenue Service announced another expansion of its "Fresh Start" initiative by offering more flexible terms to its Offer in Compromise(OIC) program to assist taxpayers clear up their tax problems. Keeping these changes in mind and taking full advantage of them is critical this coming tax season for the financial well-being of taxpayers with tax debt.
"This phase of Fresh Start will assist some taxpayers who have faced the most financial hardship in recent years," said IRS Commissioner Doug Shulman. "It is part of our multiyear effort to help taxpayers who are struggling to make ends meet."
"The IRS has created special programs that allows the taxpayers to defer payments on back taxes for a certain amount of time", Says one of the specialists at Platinum Tax Defenders." Offer In Compromise is an agreement between a taxpayer and the IRS that settles the taxpayer's tax liabilities for less than the full amount owed.
According to the guidelines provided by the IRS, an OIC is generally not accepted if the IRS believes the liability can be paid in full as a lump sum or a through payment agreement. This program can be very helpful, and it is important that taxpayers follow each step very carefully throughout the application process in order to become and remain eligible. This can be time consuming and requires much focus and negotiation skills.
Sadly, these and many other facts are information gained through experience and by years of working in the field. This is where a skilled tax relief company can help find the right solution to fit each individual taxpayer's budget. "There is no such a thing as one size fits all when it comes to tax solutions. Our goal is to get to know each client's financial situation and negotiate the best repayment option on their behalf, and guide them through this challenging process," says one of the specialists at Platinum Tax Defenders.
Platinum Tax Defenders is a full service tax firm that offers help and advice to taxpayers that owe back taxes. Tax attorneys, IRS enrolled agents and CPAs of this firm, are knowledgeable and experts in tax negotiations with over 10 years of experience. They work closely with their clients to determine the best strategy to help each client in paying off their back taxes for good. Whether you are new to tax problems or have hired someone in the past to resolve your tax debt, Platinum Tax Defenders has a track record of consistently accepted IRS settlements.
Platinum Tax Defenders works diligently with their clients to set them up with the lowest payments possible, and advises them through each step of the process in order to ensure that their clients receive the much needed tax relief in order to move towards a brighter financial future.
Contact Platinum Tax Defenders for a free consultation before IRS takes an action against your assets…
1-800-214-21800
Tusana Web Design & Internet Marketing