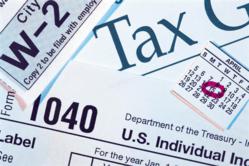 Platinum Tax Defenders offers a wide variety of tax resolution services for individuals that are dealing with back taxes or are having issues paying off their current year tax bill. 877-668-1807
Los Angeles,California (PRWEB) December 07, 2012
More and more taxpayers have to deal with back taxes each year. The number affected every year is now up to 19% of taxpaying Americans, and it's not likely to go down any time soon. Those who fail to file or to pay their unpaid tax debt, will receive a notice from the IRS requesting payment or any other appropriate step to be taken. There is no doubt that this can be stressful, but it's extremely important to take actions right away, as back taxes come with penalties and interest, which add up to an even higher and more unmanageable amount. Most people don't have the funds available to pay the bill right away, and the IRS realizes that. In order to assist tax payers in need of tax debt relief, the IRS has put in place various programs to set these and this is why using a reputable tax firm to find the right tax resolution is essential.
Can Tax Debt Result In Foreclosure?
When there is no effort in settling back taxes from the taxpayers side, the IRS has the right to seize their assets to recover the money owed to the. They can impose wage garnishment, put a hold on bank accounts (bank levy) and even place a tax lien on taxpayer's properties, which can result in losing their homes. Although losing a home for small amount of taxes debt owed seems to be rare and unlikely, unfortunately it has been a reality in many taxpayers life. As it was published in July of 2012 by "NEW YORK (CNN Money): People are losing their homes over unpaid tax bills that in some cases, add up to just a few hundred dollars." This was reported when a New York resident lost his home for $400 unpaid taxes. These events are due to outdated state laws that allow local governments to sell tax liens on delinquent properties to investors in order to more quickly collect on overdue property taxes is sparking a second "foreclosure crisis," according to a report from the National Consumer Law Center.
Delinquent taxes aren't a problem to be ignored in the hope that they'll go away. Of course these are hard economic times, the IRS understand that and has made it possible to assist taxpayers who make the effort to resolve and settle back taxes. The problem is that the tax codes can be complicated; it can be hard to find the best tax resolution, especially when these laws change constantly.
Platinum Tax Defenders specializes in tax resolution. They know and have the experience with the tax laws and they know the IRS, and will work with their clients to find a solution that fits their financial situation best and also satisfies the IRS.
When taxpayers receive a notice from the IRS, the worst thing they can do is to wait around and not take immediate action, getting in touch with a tax professional is essential. For free consultation contact Platinum Tax defenders, a reputable and honest company, and rest assured that everything they do for their client would be within the law to deliver the best possible solution.
For a free consultation on finding the right tax resolution contact Platinum Tax Defenders 877-668-1807 or fill out an online free consultation form on Platinum Tax Defenders.
Tusana Web Design & Internet Marketing