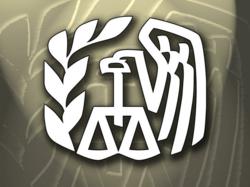 For information about reasonable bankruptcy options, or to schedule a free consultation regarding any other concerns about tax debt relief, Call 877-668-1807
Los Angeles, California (PRWEB) December 08, 2012
The Government has broadened its "Fresh Start" program by giving more flexible terms to its Offer-in-Compromise Program. These latest rules enable some financially distressed tax payers to clear up their tax issues even faster says, Platinum Tax Defenders CEO, Sherri Gastelum.
An offer-in-compromise (OIC) is an arrangement between a taxpayer and the Internal revenue service that the taxpayer's can use to settle their back taxes for less than the entire amount owed. An Offer in compromise is generally not accepted if the IRS feels the liability can be paid in full as a lump sum or through a payment agreement. The IRS looks at the taxpayer's income and property to determine the acceptable collection potential. To learn more about the changes contact Platinum Tax Defenders, a leading tax resolution firm and experts with IRS tax issues.
This expansion of the "Fresh Start" initiative concentrates on the monetary analysis used to determine which individuals qualify for an offer in compromise. It is always best to consult a tax attorney before contacting the IRS to get the best possible help with back taxes.
Here are the Offer In Compromise changes:

Changing the calculation for a taxpayer's future income: The IRS will now look at only one year (rather than 4 years) of potential income for offers paid in five or fewer months; and 2 years (instead of 5 years) of future income for offers paid in 6 to 24 months. All OICs need to be paid in full within twenty four months of the day the offer is approved.
Permitting taxpayers to repay their student loans: minimum installments on student loans guaranteed by the federal government will be allowed for the taxpayer's post-high school education. Proof of payment must be presented.
Allowing individuals to pay state and local overdue taxes: when a taxpayer owes overdue federal and state or local taxes, and does not have the ability to fully pay the liabilities, month-to-month payments to state taxing authorities may be allowed in certain conditions. Contact a skilled tax resolution services to discuss application requirements.
Increasing the allowable living expense allowance standard allowances incorporate average expenses for basic necessities for citizens in similar geographical areas. These standards are used when evaluating installment agreement and offer-in-compromise requests. The national standard miscellaneous allowance has been expanded. Individuals can use the allowance to cover expenses such as credit card payments and bank fees and charges.
Taxpayers no longer need to bare the overwhelming burden of unpaid taxes, or loose their homes and businesses at the hand of a poor economy. Platinum Tax Defenders offers real solutions, and empowers regular citizens to make smart decisions about their financial futures.
Platinum Tax Defenders are experts in tax negotiation, offering a wide range of tax resolution services for individual taxpayers and small business owners. With over ten years of experience representing clients in negotiations and settlements with the IRS, they help regular citizens avoid significant fines and even foreclosures, by facilitating penalty abatements, lien subordinations, restructured payment plans, and the release of bank levies and garnished wages. For more information about reasonable bankruptcy options, or to schedule a free consultation regarding any other concerns about tax debt relief, Call 877-668-1807
visit http://www.tax-resolution.me.
Tusana Web Design & Internet Marketing