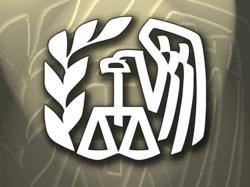 Platinum Tax Defenders are expert tax resolution company offering assistance to taxpayers in need of tax resolution services. 877- 668-1807
(PRWEB) December 17, 2012
Platinum Tax Defenders is a reliable tax resolution firm that offers assistance for struggling taxpayers. They are experts in negotiating back tax settlements with the IRS on their clients behalf. Taxpayers can count on Platinum Tax Defenders to honestly guide them through the negotiation and settlement process so they can get their back taxes paid off and have a fresh start with a brighter financial future. Platinum Tax Defenders Offers Their Expert Opinion & Facts About Offer In Compromise in Order to Help Taxpayers Better Prepare For the Upcoming Tax Season and settling their back taxes.
As a part of their efforts to help taxpayers in need of honest advise, Platinum Tax Defenders has put together this fact sheet about Offer In Compromise:
What is an Offer in Compromise?
Each year, millions of Americans fall behind on their tax obligations for many different reasons. Many people owe the IRS so much that they feel they will never be able to pay the taxes that they owe. The Offer in Compromise is a program that allows taxpayers to settle their tax debt for less than what is owed.
Why would the IRS and certain States do this?
Because the IRS places a greater emphasis on current compliance than on past compliance. They would rather ensure that taxpayers are planing to be compliant from this point forward than lose their financial freedom because of some past mistakes. They are willing to workout a solution and/or forgive old tax debt in exchange for future compliance. Congress created the Offer in Compromise program so that individual in need of help with back taxes can have a chance for a fresh start.
What Amount Can Back Taxes Be Settle For?
To have an Offer in Compromise accepted, taxpayers must convince the IRS that the amount that they are willing and able to pay the IRS is as much of their tax bill as they can pay and its better than not paying any of the balance at all. This means that taxpayers cannot just pick a number and offer it to the IRS.  The amount that the IRS will accept on an Offer in Compromise is based upon a calculation of future income and assets.
With an Offer in Compromise taxpayers with unfilled or back taxes are trying to convince the IRS that the amount they are offering is the IRS is the most that they and effort and more than what the IRS could ever hope to collect from them.
How to Qualify?
1. Taxpayer owes the Internal Revenue Service money that is eligible to be compromised.
2. Taxpayer has filed all tax returns required by the Internal Revenue Service.
3. Taxpayer is current with your present tax requirements.  Current means that taxpayer is on track for the present year — that they will not owe taxes again this year
4. The amount being offered is something that is below their tax liability, is verifiable, and the taxpayer can afford it within the terms of the agreement.
Platinum Tax Defenders are experts in tax negotiation, offering a wide range of tax resolution services for individual taxpayers and small business owners. With over ten years of experience representing clients in negotiations and settlements with the IRS, they help regular citizens avoid significant fines and even foreclosures, by facilitating penalty abatements, lien subordinations, restructured payment plans, and the release of bank levies and garnished wages.
For more information about being audited, or to schedule a free consultation regarding any other concerns about tax debt relief, Call 877- 668-1807 or visit http://www.tax-resolution.me
Tusana Web Design & Internet Marketing