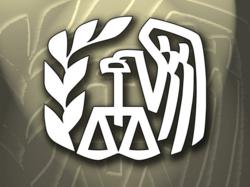 Los Angeles, California (PRWEB) December 18, 2012
With the Internal Revenue Service changing the rules for the Offer in CompromiseProgram, Platinum Tax Defenders is encouraging delinquent taxpayers to research their options to settle their back taxes. With a rising volume of taxpayers facing financial hardship, the Internal Revenue Service has decided to aid financially distressed men and women by providing more accommodating terms for the Offer in Compromise program. Reported by Platinum Tax Defenders, a licensed tax resolution services firm, the newest terms will expand the last Offer in Compromise program and make sensible back tax settlements accessible to a greater number of taxpayers.
An Offer in Compromise, which allows a taxpayer to settle back taxes debts for less than the entire amount, provides a great potential for distressed taxpayers to eliminate tax problems faster than through traditional methods. However, since the Internal Revenue Service has a exact set of guidelines they must operate within, they do not approve an Offer in Compromise if they believe the taxpayer is capable of paying the complete debt. Now, the IRS has introduced a new, more lenient set of rules for authorizing new Offers in Compromise.
The newest rules adjust the future income formula, allow taxpayers to pay overdue state and local taxes, to settle student loans, and raise the allowable living expenses.
"With the financial burden on the American taxpayer, having a lesser amount of disposable income and continuing to feel the pressure of the slow economic climate, the IRS getting more flexible to encourage people to make payment plan arrangements in a timely manner," Platinum Tax Defenders.
Even though the Offer in Compromise program is an excellent opportunity for late taxpayers to reduce their tax debt and get help with back taxes, it is essential to understand that negotiating with the IRS can be complicated. Although these programs are to make back tax settlements easier for taxpayers, ultimately the IRS is aiming to collect what they can of the money owed to them. In order to obtain the most reasonable results, many tax professionals recommend taxpayers seek the services of a licensed tax resolution specialist. With approximately 57 million of taxpayers owing back taxes, the new flexibility of the Offer in Compromise program is likely to benefit both the IRS and delinquent taxpayers. Though, the process of negotiating back tax settlements and obtaining Internal revenue service approval is complicated and time intensive. To obtain positive terms and back tax settlement, a highly trained tax resolution firm that fully understands the IRS requirements, approval process, and negotiation strategies can be the most beneficial.
Platinum Tax Defenders provide a free of charge, no-obligation phone assessment to individuals looking to explore the Offer in Compromise or other tax resolution options. The initial assessment provide by Platinum Tax Defenders, which normally takes between 20 and 45 minutes with a tax resolution professional, examines the individual's specific tax situation and helps to outline possible strategies on how to deal with the IRS. To receive a free tax consultation or find out if tax attorneys of Platinum Tax Defenders can help you, call (877) 668-1807, http://tax-resolution.me/