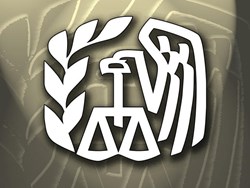 Choose the right tax resolution firm to get help with back taxes this coming tax season, 1 - 877- 668 - 1807
(PRWEB) January 13, 2013
The fact that the IRS has 10 years to collect back taxes owed to them makes this problem a nightmare that will not go away quickly. Laying low is definitely not one of the ways to settle back taxes. Instead it's one of those things that are best faced and handled as quickly it as possible.
What to do when dealing with Back Taxes Debt?
Ignoring the IRS's notices and putting off filling back taxes is a sure way of making them worst and piling up interest and penalties.

Collect all tax documents, including all proof of income like W-2s or 1099 and any receipts or other supporting records and documents that shows eligibility for deductions and tax credits.
Request missing documentation, according to the Freedom of Information Act, citizens are able to order and review their IRS records. "The first thing our professionals do at Platinum Tax Defenders with all of our clients is to use this power to obtain all relevant tax information for our clients." Say Sherri Gastelum. This information is composed of tax return transcripts, records of accounts per year, and wage and income information. Obtaining a copy of IRS file is critical in analyzing the options available to resolve individual's tax problems.
Obtaining the prior year IRS tax forms as each back tax return must be filed on the original forms for each tax year they are being filed for.
Preparing each year's back taxes according to that same year's laws. Back taxes cannot be filled using tax forms and instructions from the current tax year. This is one of the steps that an experienced tax resolution services expert can prove to be beneficial as tax laws and form change every year.
Making payments…
Unlike tax penalties, which stop accruing when the maximum is reached, monthly interest still accrues indeterminately until the back taxes are paid. Once the IRS receives back tax returns, they send out a notice of the exact penalty and interest charges an individual is responsible for. Whether the IRS is demanding full payment of back taxes up-front or a payment plan that is substantially higher than what an individual can afford to pay, it's important to not be fooled to think that this is the only or best option. There are programs designed by the IRS to assist taxpayers with their tax burdens, the issue is not everyone is aware of them or has the time, skills or the knowledge to take advantage of them.
Programs like Offer In Compromise and the IRS Fresh Start, and Penalty Abatement are put in place to encourage and help taxpayers to pay up on their tax debt. But just like tax laws they do also change and it's essential to keep up with those changes and to utilize them to ones best interest.
Avoiding back taxes can only lead to many serious financial hardships. Ignoring notice letters and phone calls is never a solution. Once collection action has begun, the IRS will not yield.
Unless an individual has the knowledge and negotiation skills to directly deal with the IRS to settle their back taxes, they should contact a trusted tax resolution firm or tax attorney like Platinum Tax Defenders without delay to avoid:
Increased penalties and fines
High-Interest compounded daily
Loss of property
Wage Garnishments
It is clear that not taking advantage of the IRS's relatively generous programs like the Fresh Start Program, is a significant mistake for a troubled taxpayer affected by back taxes owed. It is a beneficial step to obtain freedom from the growing burden of income tax debts. The question is will distressed taxpayers prefer to take the first step and take advantage of the Fresh Start Program?
The assessment, which normally takes between 20 and 45 minutes with a tax resolution professional, examines the individual's specific tax situation and provides custom-tailored information on how to deal with the Federal government.
To receive a free tax consultation or find out if Professional Tax Resolution firm can help you, call (877) 668-1807
http://www.tax-resolution.me/
Tusana.net