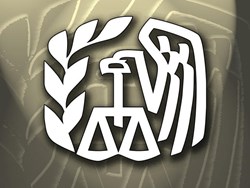 Choose the right tax resolution firm to get help with back taxes this coming tax season, 1 - 877- 668 - 1807
Los Angeles, California (PRWEB) January 31, 2013
Some wins, some losses, but overall 2012 was a big year for legal restrictions upheld against the IRS. In April 2012, the Supreme Court upheld a statute of limitations restriction in 'United States v. Home Concrete & Supply, Inc. 634 F. 3d 249, affirmed' by the United States Fourth Circuit Court of Appeals (US v Home Concrete & Supply). In September, the Sixth Circuit court ruled against FICA taxes applying to specialized severance payments in U.S. v. Quality Stores, Inc., 2012 FED App. 0313P (United States v Quality Stores, Inc). As the global economy grows, so do back taxes and legal issues for businesses.
There were multiple cases on debt versus equity, in which businesses can either obtain a loan with interest rates based on business assets (debt), or funding without interest or terms of repayment is provided in exchange for partial company ownership (equity). In some cases, such as the United States Tax Court's Hewlett-Packard Co. v. Commissioner, TC Memo 2012-135 (May 14, 2012), (Hewlett-Packard v. Commissioner), the IRS argued successfully against the company – Hewlett Packard was not allowed to claim foreign tax credits as equity.
The most significant court case of 2011 was the Federal Circuit Court's Dominion Resources, Inc. v. U.S, 97 Fed. Cl. 239 (Fed. Cir. 2012) (Dominion Resources, Inc v United States), in which the Federal Circuit Court upheld Dominion Resources' request for a refund of nearly $300,000 in corporate income tax. Dominion Resources took deductions for interest incurred on two coal burners, which the IRS denied. What's significant for business owners is that the Court of Appeals firmly upheld the necessity of the IRS abiding by the regulations and restrictions of the APA (Administrative Procedures Act), just like other administrative agencies. Rather than allowing 'revenue rulings' to trump case precedent, the Court of Appeals that the "Treasury regulation leads to absurd results".
It nearly mirrors a finding by the year 2000 Court of Appeals in the Dominion Resources, Incorporated v. United States, 219 F.3d 359 (4th Cir. 2000) (Dominion Resources, Incorporated v. United States) case: "Undoubtedly, the IRS seeks to rely on this handful of dated revenue rulings because they constitute the only published authority of any sort that has adopted the IRS's interpretation".
Platinum Tax Defenders outlines these cases in order to point out that (1) it is not impossible to win a case against the IRS, and (2) that Treasury regulations are not the same as the rule of law. Many taxpayers can become intimidated in dealing with the IRS, assuming that judgments brought against them (such as wage garnishments, penalties in back taxes, and bank levy) are final and binding.
On the contrary, although taxpayers are expected to file honest returns, there are allowable circumstances that warrant a tax relief and a reduced payment, such as Offers in Compromise or Penalty Abatement. Since the tax code is confusing, Platinum Tax Defenders recommends that taxpayers look for a tax resolution professional or tax resolution services with a tax attorney on staff, so that legal questions can be answered promptly.
Platinum Tax Defenders offers a free consultation by phone, without further obligation, so that taxpayers can be informed of their rights and possible solutions. Platinum Tax Defenders has a dedicated team of 10 professionals (including tax attorneys, CPA's and former IRS agents) with a ten-year track record of stopping bank levies and removing tax liens. Most initial consultations range from 20 to 45 minutes, in which a qualified tax resolution professional can examine the specifics of the situation and offer strategies for dealing with the IRS.
For more information from Platinum Tax Defenders on stopping property seizure and getting help with back taxes, call 1-877-668-1807 or send an email to info(at)tax-resolution(dot)me.