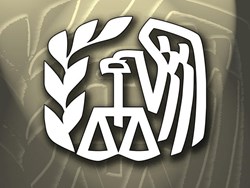 Platinum Tax Reminds Taxpayers That a Pending Offer in Compromise Without Filing 2012 Taxes Will Result in an Automatic Denial
Los Angeles, CA (PRWEB) February 01, 2013
Platinum Tax Defenders offers tips on collection appeals including Offers in Compromise, and suggests that professional tax resolution services may be the solution to back tax issues. Current tax liability can greatly hamper a taxpayer's ability to obtain a favorable collection appeal. In the words of the IRS, "In order to be eligible for an OIC, the taxpayer must have filed all tax returns, made all required estimated tax payments for the current year, and made all required federal tax deposits for the current quarter if the taxpayer is a business owner with employees." Automatic denial of an OIC (Offer in Compromise) can happen if these, and other rules, are not met. Platinum Tax Defenders urges taxpayers, especially those with back taxes issues, to consider a tax resolution specialist for help in obtaining any collection appeal.
It's even possible to have an Offer in Compromise denied or dismissed if the taxpayer is financially able to engage in an installment agreement. Payment plans can be useful if taxpayers have a heavy burden of back taxes and simply need time to meet their tax obligations, but again, there are strict requirements. The last six years of taxes must have been filed to be considered for an installment agreement. For balances under $10,000, the IRS can give up to 24 months for full payment, though penalties may be pricey unless the payment plan is coupled with a penalty abatement request. For debts above $10,000, especially under the "Fresh Start Program", the IRS is often willing to waive fees after a few good-faith payments have been made. However, for those owing over $50,000, paperwork can be overwhelming and tax liens can be filed against existing property.
An Offer in Compromise is often a better solution for those who truly cannot meet the tax liability. Although the taxpayer cannot be in the process of bankruptcy, if it is clear to the IRS that the amount offered is the best that can be expected within a reasonable time frame, then an offer can be made. The IRS considers four distinct circumstances in these cases: payment ability, income, expenses, and net value of assets. The initial payment and the filing fee are both non-refundable, except for taxpayers who qualify for the Low Income credit, so it's helpful to know whether or not the minimum requirements can be met. There's also a 15% reduction incentive to settle the tax liability within 5 months.
Filing 2012 taxes and making all 2012 estimated tax payments are key to an Offer in Compromise, but it's better than ever to file. In May 2012, Forbes magazine pointed out that recent changes to the OIC program represented "the most dramatic liberalization of IRS settlement policies ever announced". Student loans are taken into account, and avenues opened for taxpayers to also meet their local and state tax obligations. Important updates also include an expansion of 'allowable living expenses', taking recent inflation into account.
Even so, the help of a tax resolution service is especially helpful in compiling financial records and preparing a preliminary proposal. A rejected Offer in Compromise can be appealed within 30 days, but more than half of all Offers in Compromise are rejected (according to Forbe's statistics of prior years), so it's important to file documents correctly the first time.
Platinum Tax Defenders offers a free consultation by phone, without further obligation, so that taxpayers can be informed of their rights and possible solutions. Platinum Tax Defenders has a dedicated team of 10 professionals (including tax attorneys, CPA's and former IRS agents) with a ten-year track record of stopping bank levies and removing tax liens. Most initial consultations range from 20 to 45 minutes, in which a qualified tax resolution professional can examine the specifics of the situation and offer strategies for dealing with the IRS.
 
For more information from Platinum Tax Defenders on stopping property seizure and getting help with back taxes, call 1-877-668-1807 or send an email to info (at) tax-resolution (dot) me. 
http://tax-resolution.me/