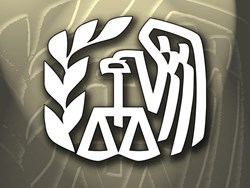 Platinum Tax Reminds Taxpayers That a Pending Offer in Compromise Without Filing 2012 Taxes Will Result in an Automatic Denial

Los Angeles, CA (PRWEB) February 10, 2013
Tax reform is a currently hot topic. The United States House of Representatives, led by Dave Camp of the Ways and Means Committee, is considering a streamlined version of taxes surrounding financial products. After 20 hearings in the last session of Congress, the Ways and Means Committee is proposing a consistency measure to account for taxes placed on derivatives, certain business methods of debt restructure, securities, and discounted bonds. Since many Americans deal in the stock market (and related financial investments) as a means of retirement income or secondary income, this news may become important in the following months as taxes are paid and investment plans are set. Platinum Tax Defenders, tax resolution experts, encourages taxpayers involved in the stock market to review the proposed legislation, as it may affect future tax returns and credits. A January 2013 report from JDSupra Law News points out that Section 1256 may be repealed, "which currently provides partial long-term capital gain treatment for futures and exchange-traded options".
Financial derivatives have been used in the past as a protection device against market fluctuations. (According to Hedge Fund Index, derivatives can be classed into "futures, forwards, options and swaps", commodities, or anything that derives its value primarily from futuristic contracts based on assets.) Some of the high-risk stock indexes in company 401Ks and other retirement funds are based largely on derivatives.
During financial hard times, some taxpayers have opted to try and regain their lost market share, or recoup losses on the financial housing bust, through derivatives and other risky ventures on the stock market. In September 2008, Fortune Magazine pointed out the dangers of relying on the derivatives market for gain, especially on financial CD's. "In just over a decade these privately traded derivatives contracts have ballooned from nothing into a $54.6 trillion market. CDS are the fastest-growing major type of financial derivatives. More important, they've played a critical role in the unfolding financial crisis. First, by ostensibly providing "insurance" on risky mortgage bonds, they encouraged and enabled reckless behavior during the housing bubble."
National financial crisis can lead to personal bankruptcy and failure to pay individual taxes. This combination often leads to IRS seizures of assets, as federal and state governments are ranked high on the list of 'creditors' to be repaid – even in bankruptcy cases. Platinum Tax Defenders notes that professional tax resolution services can be helpful in guiding taxpayers through the confusing regulations surrounding bankruptcy and its tax implications. It is possible for tax debt to be discharged, but regulations still apply. Some of the most important regulations surround the timing of current and prior year tax return filings, tax assessments, and the absence of tax evasion.
Another reason for professional assistance with tax resolution could be issues with back taxes, since the IRS views back tax issues as distinct from simple current tax issues. Platinum Tax Defenders continues to offer free, 30 minute phone consultations with experienced tax resolution professionals (including an on-staff tax attorney) through the month of February 2013. Reasonable payment arrangements can often be made with the IRS, even in the case of delinquent taxes due to stock market losses, or capital gains.
Platinum Tax Defenders has a dedicated team of 10 professionals (including CPA's and former IRS agents) with a ten-year track record of stopping bank levies and removing tax liens. Most initial consultations range from 20 to 45 minutes, in which a qualified tax resolution professional can examine the specifics of the situation and offer strategies for dealing with the IRS.
For more information from Platinum Tax Defenders on stopping property seizure and getting help with back taxes, call 1-877-668-1807
http://tax-resolution.me/