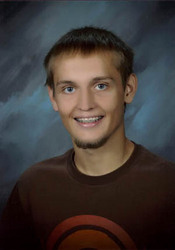 We want to encourage everyone who can to donate
Provo, UT (PRWEB) October 2, 2008
In an effort to help aid a Utah family in need, Platinum Protection, a Provo-based home alarm company, recently donated $22,500 to the Ryan Thompson Liver Fund. Platinum employees plan to continue donations to the fund but wish to invite more individuals and organizations to chip in to help the Thompson family.
"What Platinum Protection has helped us with is phenomenal," said Timothy Thompson, Ryan Thompson's father.
Ryan is a 17-year-old Eagle Scout from Huntington Utah who was recently diagnosed with a rare combination of liver and lung diseases. Having maxed out insurance benefits after numerous surgeries and a successful liver transplant, Ryan's family is struggling to pay the mounting medical bills and ongoing medication costs.
"We've sold everything we could sell," said Mr. Thompson.
Donations from Platinum are part of an on-going charity effort from all employees to help alleviate the financial burden weighing on the Thompson family.
"We wanted to show that we care and we hope we can be of help to the Thompson's," said Jared Hallows, CEO of Platinum Protection.
"We want to encourage everyone who can to donate," said Hallows, "This family needs our help."
Individuals may donate by visiting HelpRyanNow.com. Or you can visit your local Wells Fargo Bank and make a deposit in the Ryan Thompson Liver Fund.
About Platinum Protection:
Platinum is a GE Security authorized dealer and a member of the Better Business Bureau with a satisfactory rating. Platinum has over 90,000 customers nationwide. To find out more about Platinum Protection security products and services, please visit our website at PlatinumProtect.com.
###