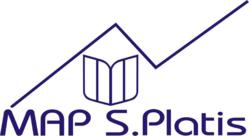 This latest record proves the in-depth understanding of our in-house experts of what is required in order to be successful in obtaining CySEC licenses and recognition of funds regulated by the Central Bank of Cyprus.
Limassol, Cyprus (PRWEB) October 27, 2011
Despite the financial crisis closing in on Europe, Cyprus continues to attract international business seeking preferential tax structures and a strategic European location with high quality infrastructure. One industry which has seen particularly dynamic growth is that of funds and investment firms, especially forex brokers seeking to achieve EU licensing through Cyprus.
The number of international FX Brokers, Asset Managers and Brokerage Houses seeking CySEC Licenses and registration as a Cyprus Investment Firm (CIF) has seen exponential growth recently. MAP S.Platis has been at the forefront of this development, assisting not only the investment firms, but also in providing specialized advisory and training to the regulatory body itself, the Cyprus Securities and Exchange Commission.
During October, MAP S.Platis continued to break new ground achieving the fastest-ever licensing application success in CySEC to date. Registering one of their clients in less than 3 months, the leading consultancy firm managed to raise the number of CIF licenses achieved in 2011 so far to an impressive total of 13.
Amongst the financial services structures to successfully become registered and licensed this month are Levant and Balkans Special Situations Fund who received their International Collective Investment Scheme (ICIS) status from the Central Bank of Cyprus.
Amana Capital (Cyprus) Ltd which is part of a Middle Eastern Banking and Investment group, also successfully received their CIF License Number 155/11 from the Cyprus Securities and Exchange Commission (CySEC) via MAP S. Platis. Finally, the third company to receive their financial services license Number 156/11 from CySEC this month, via the consulting and guidance of MAP S.Platis, was Jiffix Markets Ltd.
The Managing Director of MAP S.Platis, Dr. Stelios Platis, is proud of the company's continuing achievements. "We are immensely proud of the accomplishments of our financial services advisory teams and this latest record proves the in-depth understanding of our in-house experts of what is required in order to be successful in obtaining CySEC licenses and recognition of funds regulated by the Central Bank of Cyprus. Our experience and unparalleled knowledge in this field allows us to deal with each licensing application in a timely and efficient manner in order to ensure its successful outcome. This is why to-date, MAP S.Platis is responsible for over 60% of all CySEC licenses issued under MiFID whilst holding a 100% success rate."
Dr. Platis is however keen to point out that the client has a key role to play in the process. "It goes without saying of course that these successes would not be possible if it was not for the valuable cooperation of our clients' management teams and their trust in our guidance and procedures. It is the combination of innovative processes, comprehensive analysis and professional efforts on both sides which result in these continued successes that we are seeing."
"I would like to thank not only our hard working teams for their consistent efforts but also our clients for their trust in our financial services advisory team and we would like to wish them every success for the future," comments Platis.
Due to the increased level of interest in its services and several client requests, MAP S.Platis will be participating in the forthcoming Middle East Forex & Investment Summit, taking place on the 15th and 16th of November 2011 in Hilton Abu Dhabi, United Arab Emirates.
This will be an opportunity for all those who would like further information on obtaining an EU financial institution license in order to operate within or from the European Union, to discuss their options with a firm which has experience and expertise in this sector and an impressive track record for successful licenses obtained. All those wishing to meet with MAP S.Platis can do so at Stand No. 37 at the exhibition.
As well as providing information on their spectrum of services, MAP S.Platis consultants will be available to discuss and explain various available models and types of European investment, corporate and financial structures with companies interested in obtaining their European Union financial services license or becoming active in the European union.
About MAP S.Platis:
MAP S.Platis is a specialised and comprehensive EU Financial Services consultancy firm located in Cyprus, offering consulting services, executive training and research to the European financial services sector, with an impressive client list, throughout Europe. In Cyprus, MAP S.Platis have registered, assisted and consulted the registration of over 60% of all Investment Firms registered under MiFID, to-date and regularly provide training to these firms and also the government regulatory authorities. For further information about MAP S.Platis, visit http://www.mapsplatis.com, email info(at)mapsplatis(dot)com or call +357 2535 1335.
For further information on the participation of MAP S.Platis at the forthcoming Middle East Online Trading Summit please visit http://www.meforexexpo.com.
###