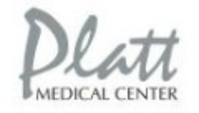 Wellness starts by understanding how the body operates
RANCHO MIRAGE, Calif. (PRWEB) February 26, 2008
The Platt Corporate Wellness Program works in concert with other health-related disciplines, including nutritional counseling and supplements, to restore proper hormonal balance and treat the growing numbers of people in America who suffer from an over-production of adrenaline. Excess adrenaline can manifest itself in a number of different ways, such as out-of-control anger (e.g. "road rage"), sleep disorders, depression, fatigue, restless leg syndrome and more. All of these problems can be eliminated with pharmacologically safe, natural bio-identical hormones.
In addition to creating a much healthier mental outlook, the Platt Corporate Wellness program produces a number of other important benefits. Hormonally balanced patients typically experience better weight control, improved memory, and slower aging.
One industry expected to embrace the innovative program: the nation's booming health spa industry. Although many offer various wellness-related treatments and programs, they aren't addressing hormone deficiencies or imbalances.
"Wellness starts by understanding how the body operates," said Dr. Platt. "It's the foundation from which good health begins. Hormones control every system in the body. However, over time, the aging process causes hormonal levels to change. Our mission is to bring these levels into proper alignment through restorative medicine that uses nature's best elements."
The Platt Corporate Wellness program utilizes bio-identical hormones to achieve balance. Most medications will be eliminated because they represent toxic synthetic chemicals not recognized by the body. The Platt program also includes powerful, natural supplements to reduce oxidative stress, which allows healing and prevents deleterious conditions from occurring.
Dr. Platt's leading-edge work in the field is detailed in his acclaimed book, The Miracle of Bio-Identical Hormones. More information on the board-certified internist's practice can be found at http://www.drplatt.com.